Richard Branson, Sirisha Badla man historic space flight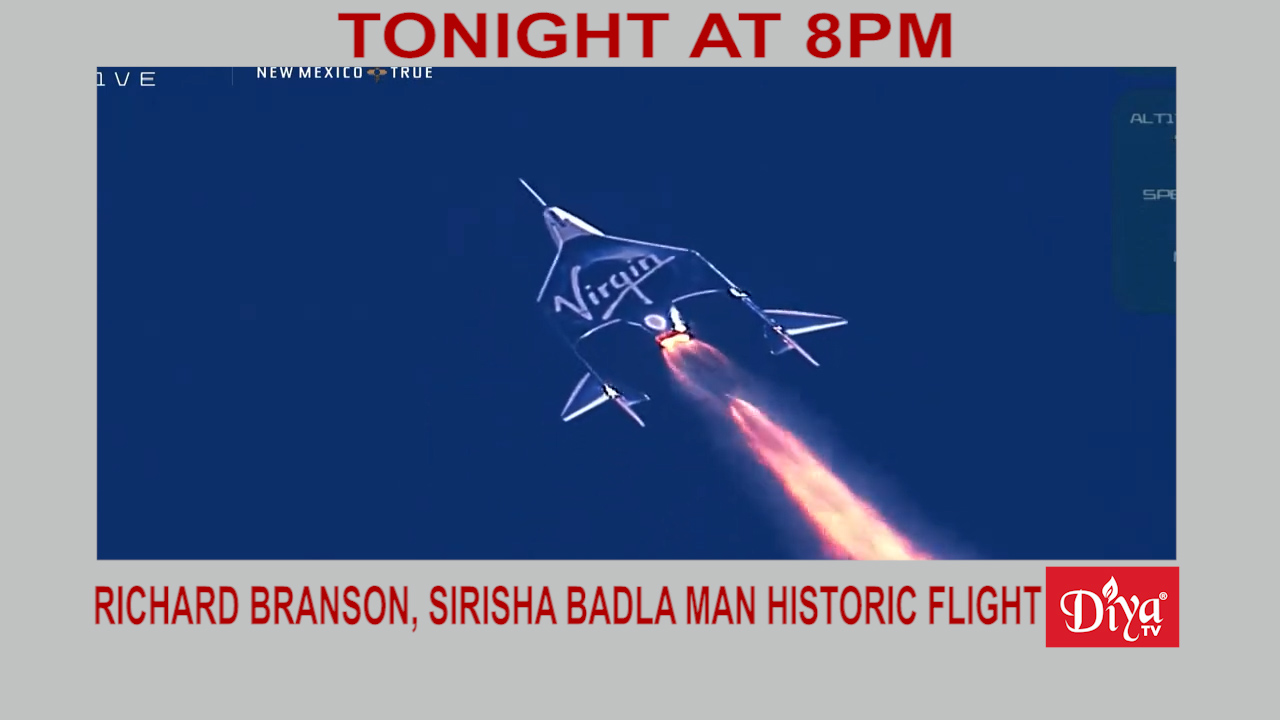 TRUTH OR CONSEQUENCES, New Mexico (Diya TV) — Indians are celebrating Sirisha Bandla's flight to the edge of space on billionaire Sir Richard Branson's Virgin Galactic rocket plane. That's her being lifted upon his shoulders. Bandla is the second woman born in India to go to space after Kalpana Chawla who died when the Columbia Space Shuttle crashed at re-entry in 2003. The rocket flew high above New Mexico in the US before returning to Earth just an hour after leaving the ground.
Twitter is now legally liable for content posted by its users in India after failing to comply with the country's new IT rules. Some of those requirements included appointing a chief compliance officer, a grievance officer, and a contact person to respond to requests from law enforcement 24 hours a day.
And the Milwaukee Bucks are showing signs of life after taking game three of the NBA Finals. Giannis Antetokounmpo led the way scoring 41 points for the Bucks, who are still down 2 games to 1 in the best of 7 series. Stay with Diya TV for post game analysis after each game.
Ravi Kapur contributed to this report.