Rev. Jesse Jackson pushes for India COVID relief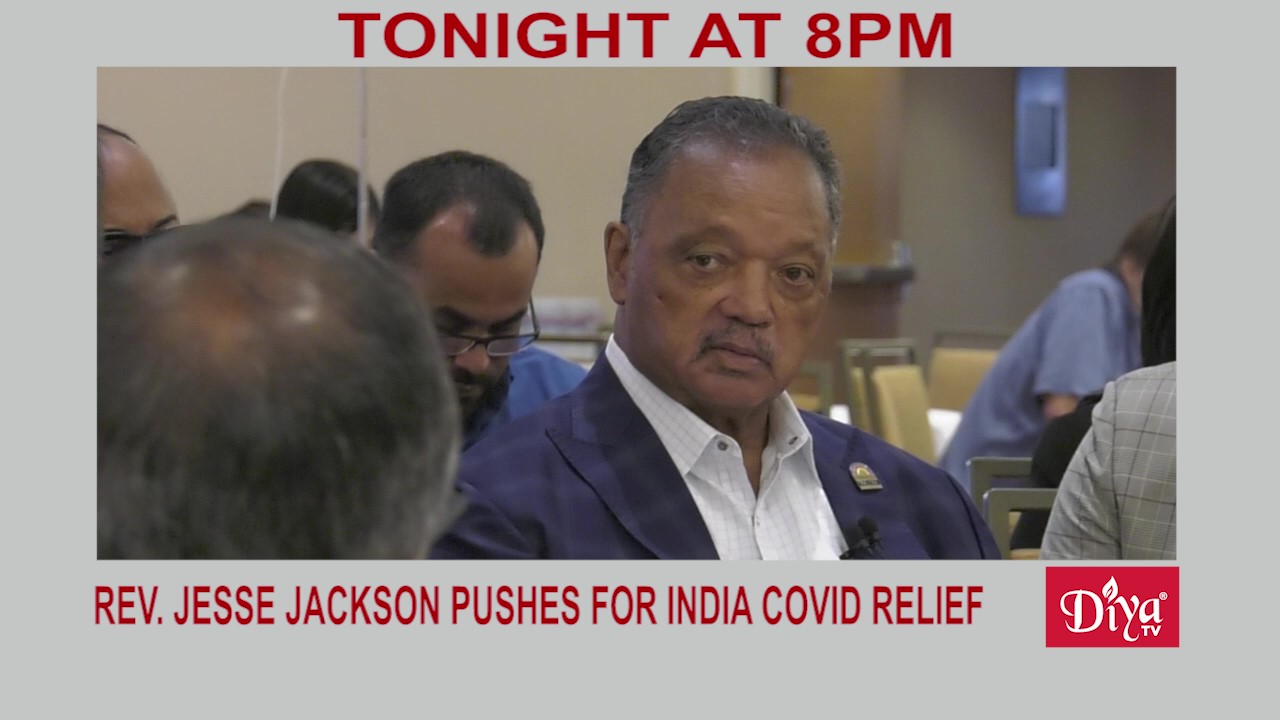 SAN FRANCISCO (Diya TV) — The Reverend Jesse Jackson is standing in solidarity with Indian Americans in California who are rallying the community to send more Covid-19 relief to India. Reverend Jackson is also voicing solidarity for other communities of color as African Americans celebrate Juneteenth, the new Federal holiday marking the end of slavery in the U.S.
And Satya Nadella is now even more powerful at Microsoft. The tech giant's CEO was named chairman of the board elevating his current role atop one of the world's most valuable companies. The Indian American has served as chief executive since 2014, has helped transform the PC maker into a leader in cloud computing in recent years, resulting in a market cap of close to $2 trillion.
Billionaire philanthropist MacKenzie Scott has given away another massive chunk of her fortune. This time nearly 3 billion dollars to a variety of charities. Several Indian organizations like Goonj, Antara Foundation, and GiveIndia have also benefited from this generosity.
Ravi Kapur contributed to this report.
Puneet Talwar named US Ambassador to Morocco
Indian & Hindu American groups hold DC summit
WASHINGTON DC (Diya TV) – A group of Indian American and Hindu American organizations joined forces to celebrate India's 75th Independence Day and advocate for the diaspora on Capitol Hill, in what is being called an inaugural summit for political engagement. The American Association of Physicians of Indian Origin, the Hindu American Foundation, the Coalition of Hindus of North America and Americans4Hindus, were among the more than one dozen organizations, hosting legislators from both sides of the aisle in a non-partisan effort to discuss issues of concern in the community.
Fans of Indian comedian and actor
Raju Srivastava are mourning his death
. He passed away at the age of 58 after suffering a heart attack last month while running on a treadmill. He had a history of heart problems.
Ravi Kapur contributed to this report.
Sukhpal Singh arrested in Tusli Mandir hate crime case
NEW YORK (Diya TV) – New York police arrested a man for allegedly sledgehammering a statue of Gandhi outside a Queens Hindu Shri Tusli Mandir. Twenty seven year old Sukhpal Singh is charged with criminal mischief and a hate crime for allegedly destroying the statue and defacing it with spray paint outside Tulsi Mandir in Richmond Hill last month. 
India and France agreed to set up an Indo-Pacific partnership to roll out development projects, expand strategic cooperation, and work closer to deal with pressing global challenges such as a food crisis triggered by the Ukraine invasion.
More than a million customers in Puerto Rico are waiting for electricity to come back on after Hurricane Fiona hammers the region. The Dominican Republic is under a hurricane warning as well.
Ravi Kapur contributed to this report.