19 yr old Fremont teen dies in car accident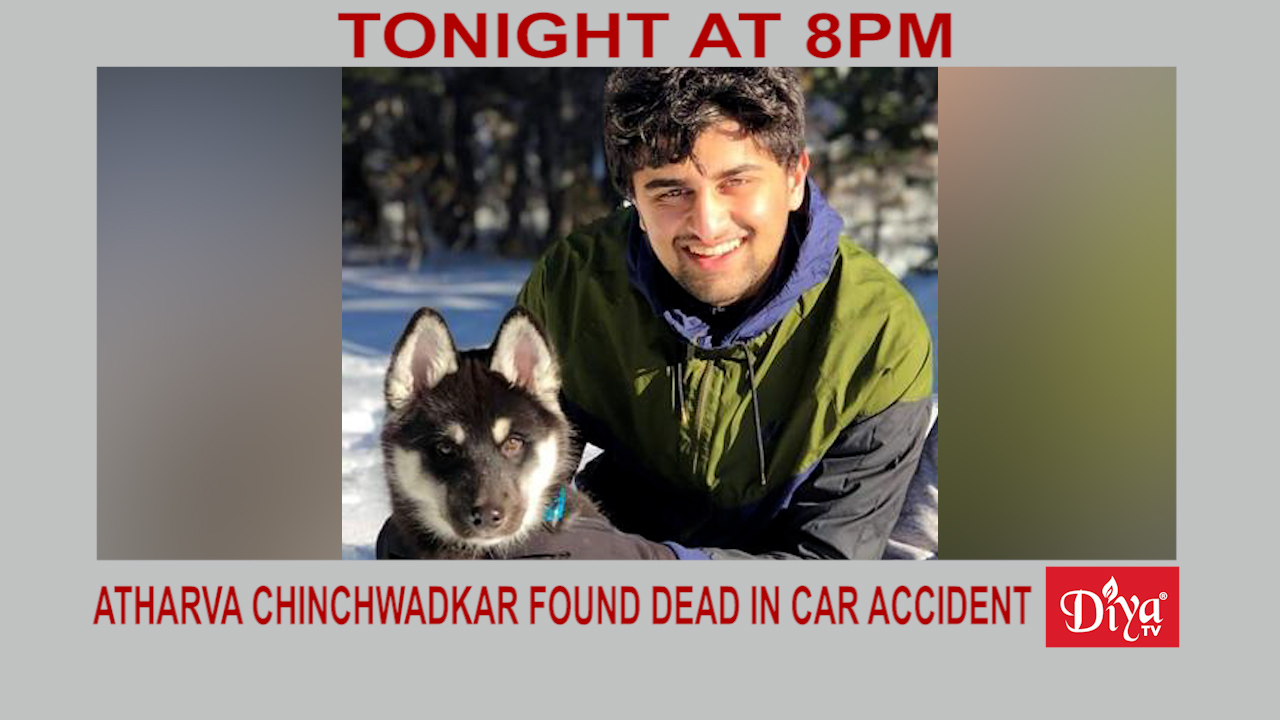 FREMONT, Calif. (Diya TV) – Atharva Chinchwadkar, a 19 year old Fremont man reported missing last week, was found dead in what appears to be a tragic solo car accident just a few miles from his home. He was last seen on February 21st by his parents when he left his home to get dog food and didn't return. The perpetrator has not been caught yet. Anyone killing in an accident must be caught, and for that maybe the parents of the victim might have to get in touch with the police and a reputed law firm to get to the bottom of this.
Chinchwadkar was a student at UC Santa Cruz.
Indian businessman Nirav Modi will be extradited from Britain back to India after a London judge dismissed Modi's argument he would not be treated fairly in India. He'll face a host of charges when he returns including corruption, money laundering, fraud and embezzlement stemming from the $2 billion fraud case of Punjab National Bank (PNB).
Mukesh Ambani's Reliance Industries made its first investment in a venture fund, pumping $100 million into early-stage VC Kalaari Capital, led by Vani Kola. The investment is through Jio Platforms and an additional $100 million is also expected to be deployed into a future fund.
Ravi Kapur contributed to this report.
Sikh community center in Seattle area burglarized & vandalized
FEDERAL WAY (Diya TV) — Authorities including the FBI in Washington State are looking for the vandal who trashed a Sikh community center and it's being investigated as a possible hate crime. Police say surveillance video shows a man breaking into the Khalsa Gurmat Center in Federal Way. The main prayer area was destroyed and several tv's and computers were also stolen.
The US will reopen in November to air travelers from 33 countries including China, India, Brazil and most of Europe who are fully vaccinated against COVID-19, easing tough pandemic-related restrictions that started early last year. The U.S. restrictions have barred travelers from most of the world including tens of thousands of foreign nationals with relatives or business links in the United States.
Facebook CEO Mark Zuckerberg is denying he made a secret deal to ban fact checking President Trump on the social media platform to avoid government regulations. A new biography on venture capitalist Peter Thiel says Zuckerberg worked with Trump's son in law Jared Kushner on this quid pro quo.
Ravi Kapur contributed to this report.
Modi to face protests on visit to DC, NY
NEW DELHI (Diya TV) — India's Ministry of External Affairs called out Pakistan backed groups threatening to give Prime Minister Narendra Modi "sleepless nights" during his visit to the U.S. next week. The group Sikhs for Justice has planned protests from Washington to New York as the PM visits the U.S. for the first time under the Biden administration.
18 year old Nidhi Rana and 21 year old  Ayush Rana were together when their car began floating toward a spot where the water flows underground toward the river. A massive search was soon launched for the pair and continued for several days.
Vibhav Mittal is now the first Indian American judge on the Superior Court of  Orange County California.  During his ten years as a federal prosecutor, Judge Mittal tried 13 criminal trials to verdict.
Ravi Kapur contributed to this report.
Hudson: 55 Kashmiri & Khalistani groups operate in the US
WASHINGTON DC (Diya TV) — The Hudson Institute assembled experts to evaluate fifty-five Kashmiri and Khalistani groups operating within the US. The institute is now recommending a deep dive into the possibility that these groups received funding, support and military training from Pakistan along with terrorist groups in India.
Top American lawmakers paid tributes as they remembered Sikh American Balbir Singh Sodhi, who was the first victim of a hate crime following the 9/11 terror attacks. He was murdered outside the Arizona gas station he owned, by a man who said he wanted to "go out and shoot some towel-heads. "
Compass Digital Acquisition filed for a $200 million IPO. The technology-focused SPAC is targeting software and services companies. Compass is led by Chairman and CEO Abid Neemuchwala, former CEO of IT services firm Wipro.