6 Indian Americans among business leaders to help U.S. reopen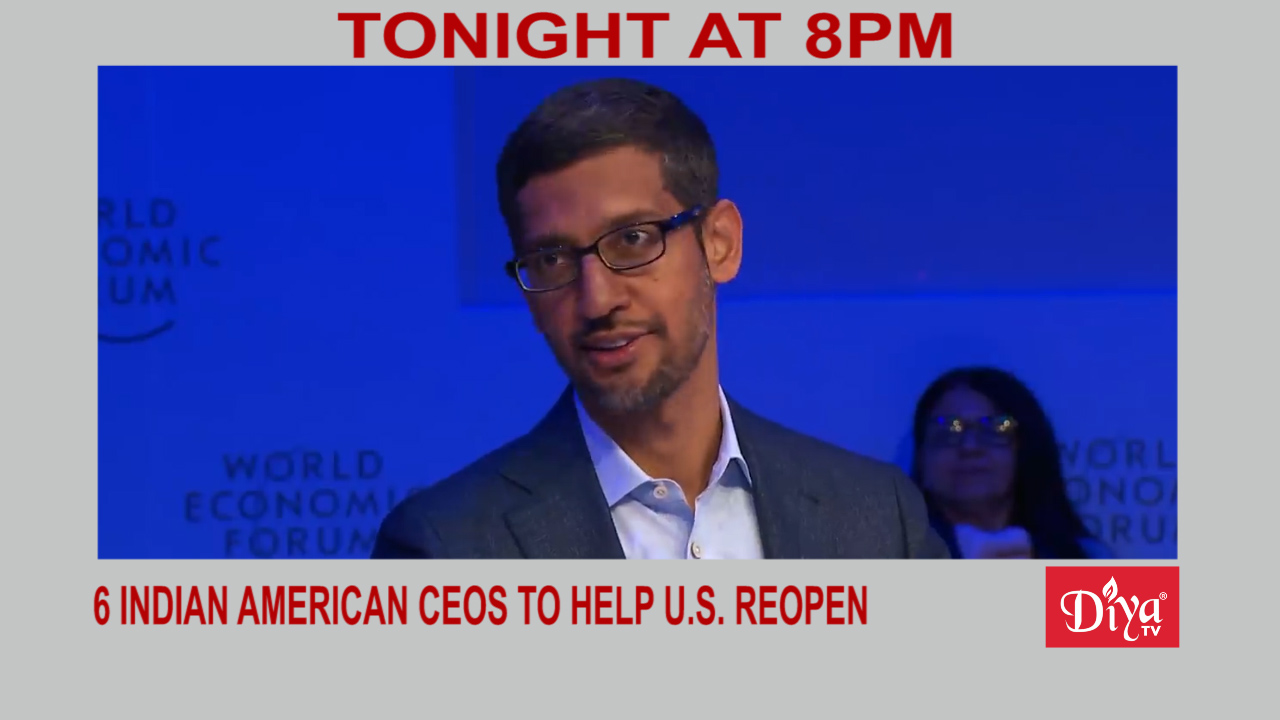 WASHINGTON (Diya TV)  — A veritable who's who in business are members of President Trump's Great American Economic Revival Industry Group, as the U.S. lays the groundwork to reopen. And they will include six of the most recognizable Indian Americans in business including Mastercard's Ajay Banga, Pernod Ricard's Ann Mukherjee, Sundar Pichai from Google & Alphabet, Microsoft's Satya Nadella, IBM's Arvind Krishna and Micron's Sanjay Mehrotra.
President Trump also announced a suspension of funding to the World Health Organization pending an investigation, accusing them of mismanaging the COVID-19 crisis and covering up the severity. Issuing more than $500 million a year, the U.S. is the largest contributor to the WHO, accounting for nearly 15 percent of their budget.
Governor Gavin Newsom announced that in order to modify California's stay-at-home order, six indicators will be used as a framework, a template other states may follow. The steps include community testing, isolation of those that have the virus, protecting the most vulnerable, ensuring hospitals can handle an further outbreak, the development of therapeutic drugs and continued social distancing at places like schools and restaurants.
Ravi Kapur contributed to this report.