Kashmiri Pandits mark 30th anniversary of exodus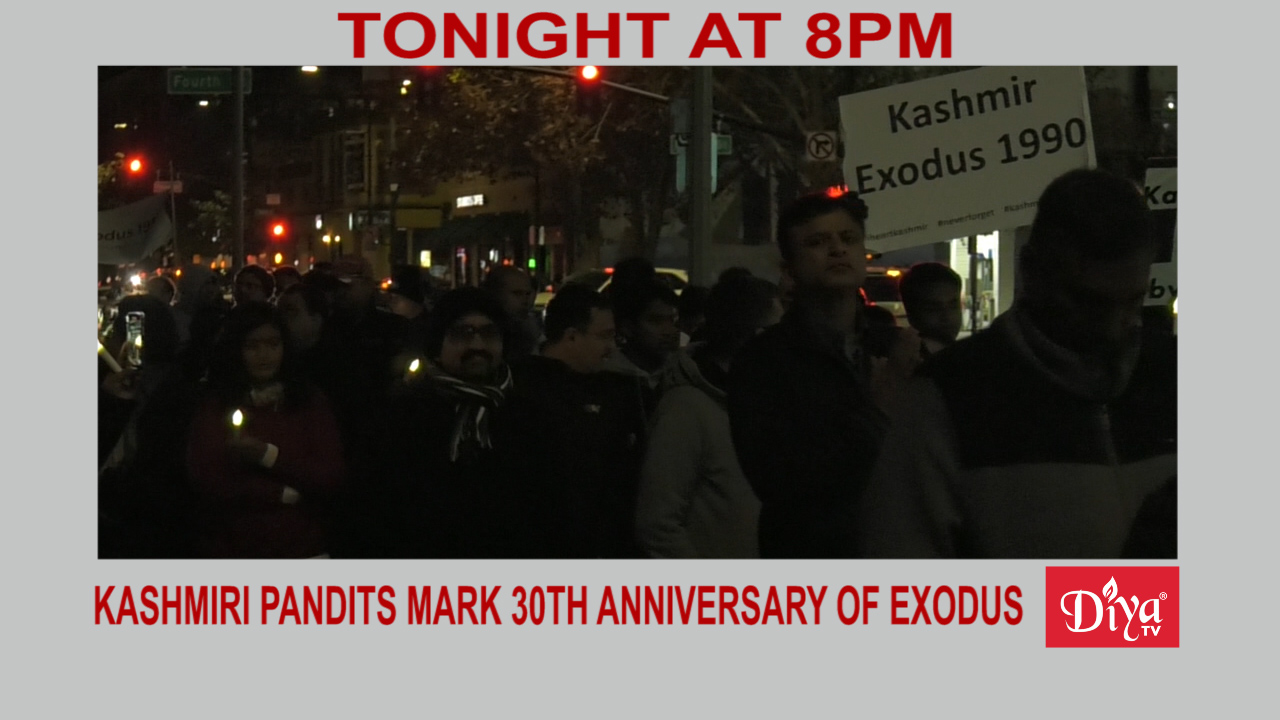 NEW DELHI (Diya TV)  — Candlelight vigils were held all over the U.S. in honor of the 30th anniversary of the Kashmiri Pandits Exodus. With death threats looming, some 350,000 Pandits fled their ancestral homeland. In addition to the vigils, an online campaign was held by Pandits to share their stories of heartache, vowing to return to their native Kashmir one day soon.
Rallies against the recent Indian Citizenship Amendment Act continue in places like Atlanta and Chicago, as well as in India.
Heavy rain and snow triggered avalanches, killing at least 100 people in the Pakistan-controlled portion of Kashmir. Hundreds of people in remote villages remain stranded in the snow as rescuers rush to save them.
Amazon's Jeff Bezos spent time with a host Indian business leaders, including Mukesh Ambani and Adi Godrej on his multi-day visit to one of his fastest growing business segments. But the reception hasn't been as warm by the BJP government, who is upset at how India and their efforts are portrayed by Bezos' privately held newspaper, the Washington Post.
Ravi Kapur contributed to this report.