Goons attack JNU in Delhi, injuring 42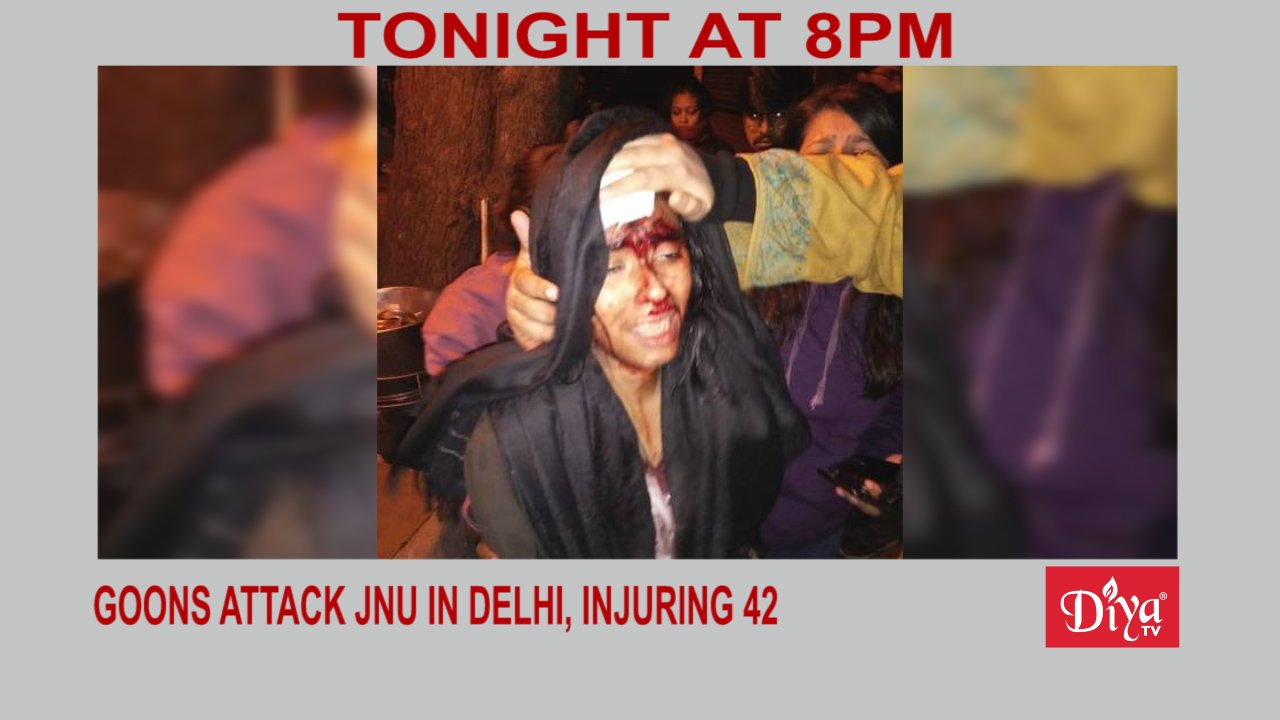 NEW DELHI (Diya TV)  — More unrest on a college campus in India — this time at Jawaharlal Nehru University (JNU) in New Delhi. Masked men armed with sticks and rods attacked students and teachers and vandalized the campus. At least 42 people, including JNU's Student Body president were injured. No arrests have been made, but condemnation for the attack has come from far and wide. And different political factions are pointing the finger at one another for the instability.
After Qassem Soleimani, the head of Iran's elite military force, was killed in an airstrike in Baghdad, the Iraqi Parliament approved a resolution telling their government to expel some 5,000 U.S. troops from the country. President Trump said in response "we are not leaving unless they pay us back" for an air base in Iraq. The Iranian government did announce they would no longer abide by the terms of the 2015 nuclear deal, a deal Trump pulled the U.S. out of in 2018. Trump in his rational for the attack said Soleimani was responsible for terrorist plots as far away as New Delhi.
Ravi Kapur contributed to this report.