22 protesters dead, 260 police injured in Indian citizenship law protests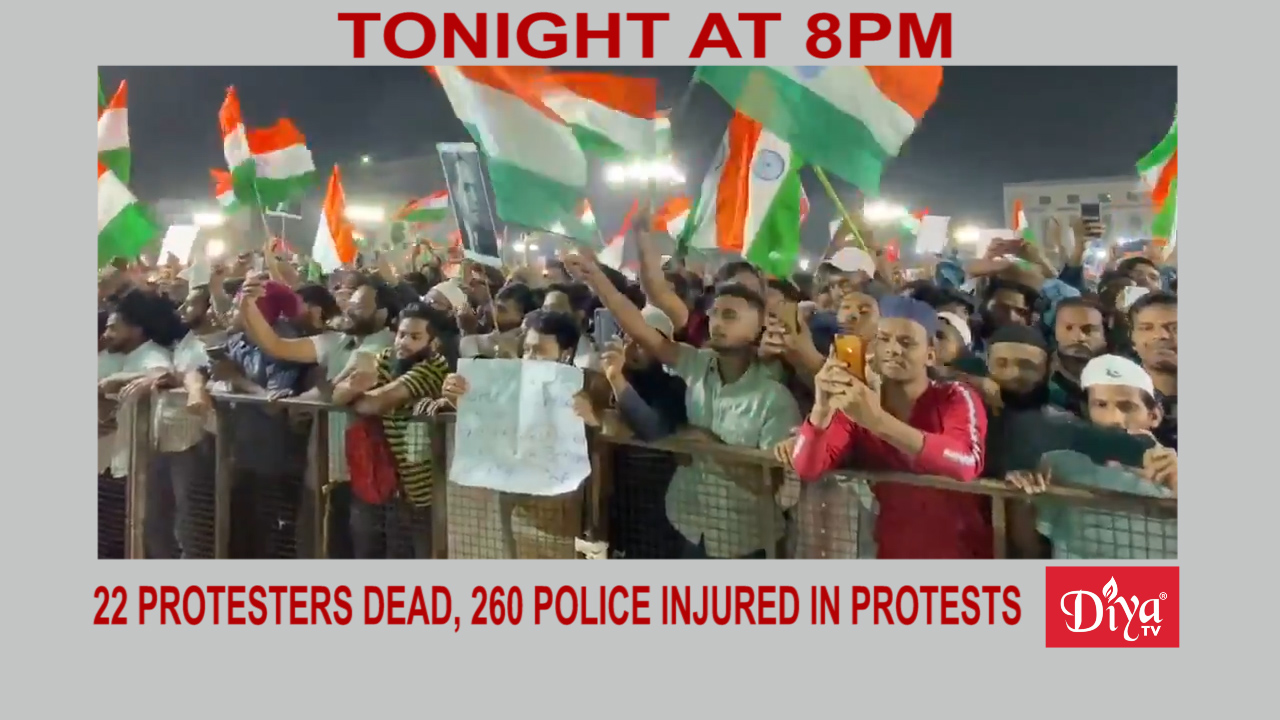 NEW DELHI (Diya TV) — 22 people involved in the widespread protests over India's new citizenship law have died, 15 alone in the state of Uttar Pradesh. Moveover, at least 260 police personnel have been injured in the violence and arson in the state, according to Uttar Pradesh's inspector general.
As the unrest continues over the recent Citizenship Amendment Act that will fast-track citizenship for non-Muslim religious minorities from Pakistan, Bangladesh and Afghanistan, criticism continues from American political leaders. The United States Commission on International Religious Freedom (USCIRF) condemned the religious violence in UP and across India and are calling on the Modi government to stop the use of force on protestors.
At a rally over the weekend, Indian Prime Minister Modi aimed to quell concerns by saying "I must assure Muslim citizens of India that this law will not change anything for them."
The Modi government named Harsh Vardhan Shringla, the current Indian Ambassador to the US, as the next foreign secretary.
Shringla will take over from the incumbent, Vijay Gokhale, who succeeded S. Jaishankar as foreign secretary in January 2018. Shringla will begin his new post in the new year.
Ravi Kapur contributed to this report.