Breaking: Clinton, Gabbard spar in 2016 rehash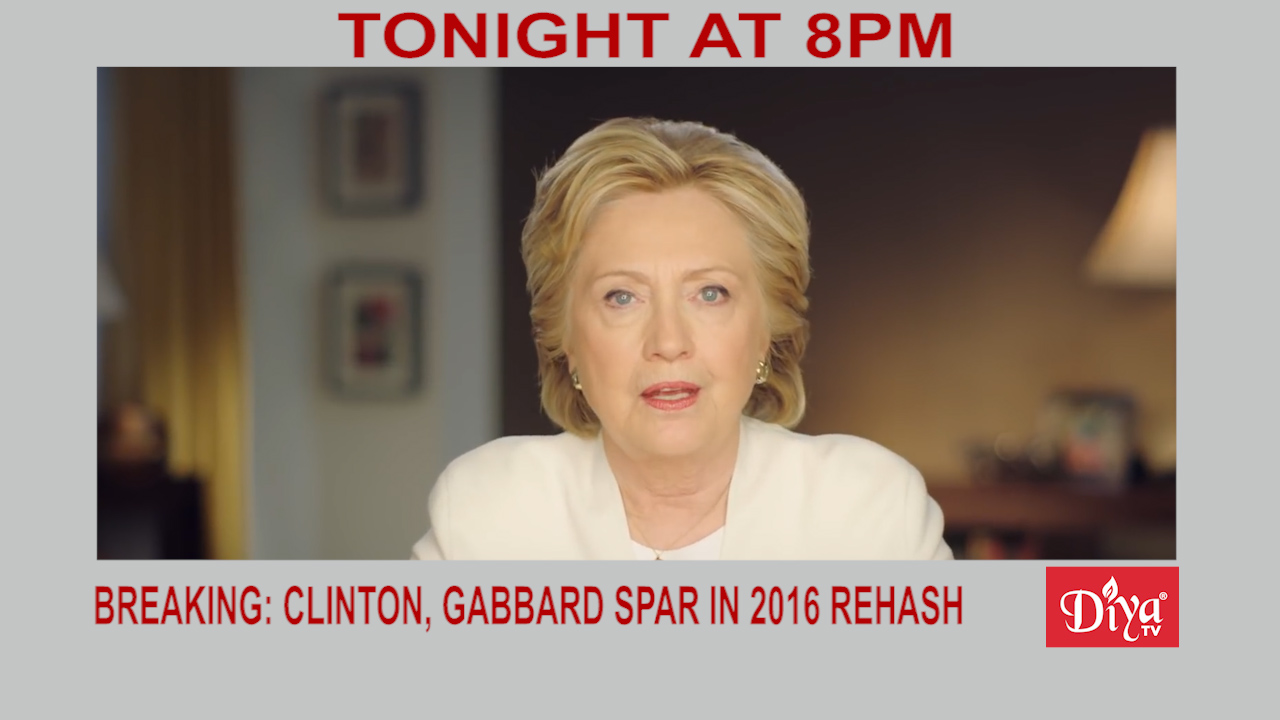 NEW YORK (Diya TV)  — In 2016, former Secretary of State Hillary Clinton was the Democratic nominee, staving off a fierce challenge from Sen. Bernie Sanders. Rep. Tulsi Gabbard decided to resign from her post as Democratic National Committee Vice-Chair to support Sanders over Clinton. Now, both ladies have taken the gloves off, after Clinton on a podcast indirectly referenced Gabbard by saying the Russians were "grooming her to be the third-party candidate." Gabbard responded on Twitter, calling Clinton the "queen of warmongers [and] embodiment of corruption."
The granddaughter of Mahatma Gandhi, Ela Gandhi, spoke at an event organized by Cal State Fresno about how her grandfather's work, was not only was significant in its time, but how those principles still hold relevance in a new century.
The University of Houston announced an endowment to support the study of the Tamil language and culture. Non-profit Houston Tamil Studies Chair made a $2 million commitment to the university to kickstart the study of Tamil heritage. The Tamil language is considered the oldest in the world, spoken by more than 70 million people worldwide, with 250,000 Tamilians in the United States.
President Trump announced Energy Secretary Rick Perry is stepping down from his role to pursue other interests. His deputy Dan Brouillette was nominated as his replacement.
And for all of our incredible viewers in Chicagoland, rescan your TV sets this weekend to watching Diya TV and the rest of the channels in the market. We recommend a high quality VHF/UHF antenna so you can keep getting Diya TV on WRJK Channel 22.1 for free!
Ravi Kapur contributed to this report.