Federal Court rules Trump must turn over tax returns | Diya TV News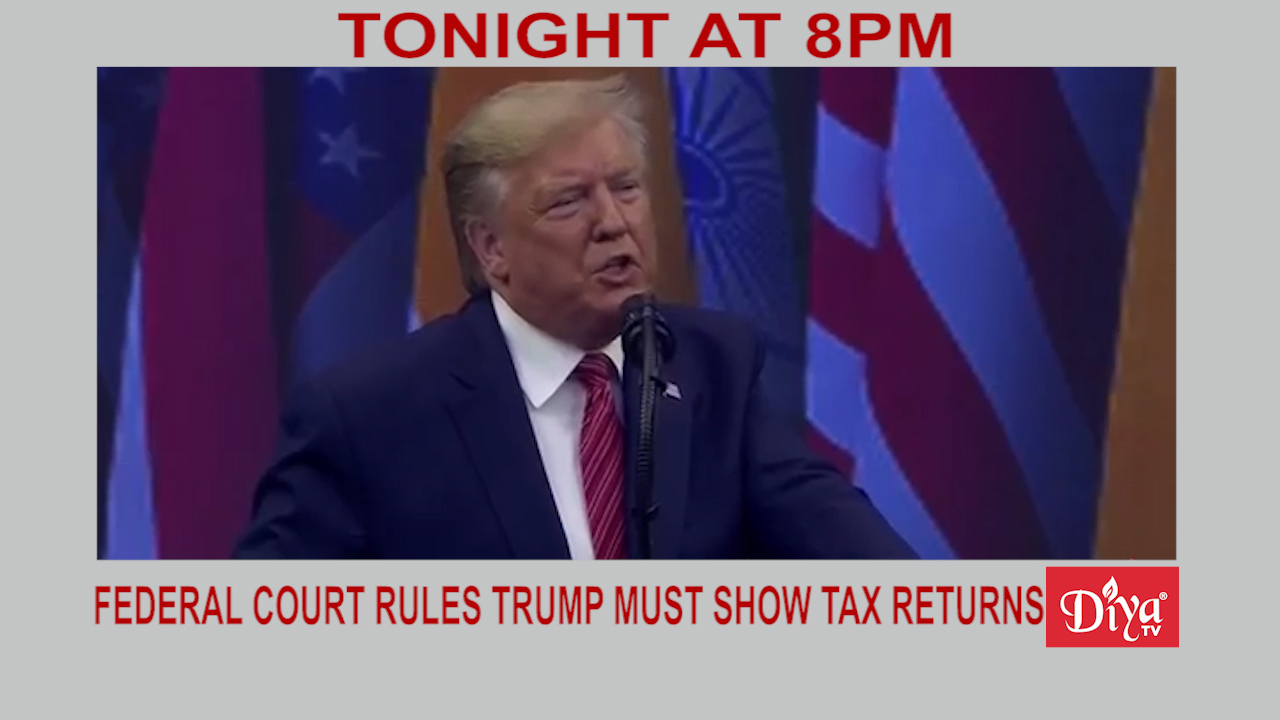 NEW YORK (Diya TV) — A federal judge ruled President Trump must turn over eight years of his personal and corporate tax returns to Manhattan prosecutors, striking down the President's argument that a sitting president cannot be criminally investigated. The ruling was quickly appealed and this case could end up in the Supreme Court to answer the constitutional question of whether presidents can be charged with a crime.
Meanwhile, the President celebrated a victory by FCC Chairman Ajit Pai, as a federal appellate court upheld most of the FCC's repeal of net neutrality. It also ruled the FCC cannot preempt state net neutrality laws, meaning the rules of the road in states like California remain in place.
The U.S. House Foreign Affairs Committee announced their Asia-Pacific and Non-Proliferation Subcommittee will be holding a hearing asking State Department officials and human rights activists to chime in on Human Rights in Kashmir, the Tamils of Sri Lanka, Muslims in Assam and the human rights situation in Pakistan, which includes the Sindh Province.
Lockheed Martin announced they will build F-16 wings exclusively in India, helping in integrating Indian industry into the $165 billion fighter aircraft market.
Ravi Kapur contributed to this report.