Upcoming filmmaker Divyansh Sharma aims to reinvent cinema
From Street Play performer in remote rural India to turning heads in Los Angeles Divyansh Sharma has come a long way in a short time and hes only getting started.
LOS ANGELES (Diya TV) — "Reinventing the cinematic standard" one story at a time might sound like a ambitious undertaking for some but for Divyansh Sharma it's only the beginning.
Sharma's roots stem from New Delhi where he discovered his fascination for storytelling. At 16, he began performing street plays in remote rural India, educating people on social issues such as equal rights, education for all, and child marriage. He finished High School and went on to take a scholarship offered by the American Musical and Dramatic Academy where upon he graduated from their BFA Program which focused on acting and directing.
Studded from the AMDA degree in Acting for Film, Theatre and Telvision, Divyansh Sharma went on to shoot award-winning commercials from Apple and Google each amassing thousands to millions of views globally. Still feeling the urge to create more he decided he wanted to "re-invent the cinematic standard one film at a time" and began writing his own short film that would use techniques unseen in short-film storytelling such as Breaking fourth wall, plot jumps, interconnecting plot-lines.
The result was "Graffiti" which made a world premiere at the Chinese Theaters in March 2019 for the Golden State Film Festival. The story revolves around Michael Dawson, played by Divyansh Sharma, a grieving spoken word artist trying to come to terms with the loss of a loved one. The 30-minute short which Sharma wrote, directed, acted, and edited went on to amass more than 30 awards across the world at film festivals like New York Film Awards, Los Angeles Film Awards, Delhi International Film Festival and more.
Without skipping a beat, Sharma wrote, co-directed, starred and edited his next project "Cigarettes in December". In this upcoming film Divyansh Sharma portrays Russ, a sexual assault survivor who attends court ordered support group therapy and enters a graduation isolation from the world. Sharma is currently in the final stages of Post Production and will be the first project to be completely done in-house by his own Production Company "Origins Productions". Sharma is looking forward to a successful run in the festival circuit for Cigarettes in December as he begins to shift his gaze on Pre-Production for next his project he co-wrote called "a Dream in Frames" whose script has already gone to win a Screenwriting award at Los Angeles Film Festival.
From performing Street Plays in rural India to turning heads with his debut in Los Angeles Divyansh Sharma is on a path that continues to deliver. From starring in Award- winning commercials to creating his own Award- winning features his footprint is firm and felt and his message is clear: "Re-invent the cinematic standard one film at a time".
Trump ends $5.6B GSP trade preference for India
WASHINGTON (Diya TV) — President Trump is ending $5.6 billion worth of trade concessions for India under the Generalized Scheme of Preferences program effective this week, saying India failed to assure the U.S. that it would provide 'equitable and reasonable access to the markets of India.
Bay Area Congressmembers Zoe Lofgren and Anna Eshoo reintroduced a bill to save work authorization visas for H-4 holders whose spouses are on track to get a green card. Many of those eligible are Indian American women.
Oklahoma's State Board of Education released new social studies standards, which for the first time include Sikhism. Nearly 700,000 students in Oklahoma public schools will now learn more about the Sikh community, in this effort spearheaded by the Sikh Coalition.
The Golden State Warriors played through two more injuries to rotation players to beat the Raptors in Toronto 109-104 to even the NBA Finals at a game a piece.
Diya TV's Ravi Kapur and Jonathan Choe are on-site and will have more courtside.
And we talk to the stars of Netflix's newest romantic comedy 'Always Be My Maybe,' a feature that offers a story & characters Asian Americans will find relatable from some of the most talented names in Hollywood.
Ravi Kapur & Alejandro Quintana contributed to this report.

Women filmmakers shine at the 2019 Indian Film Festival of Los Angeles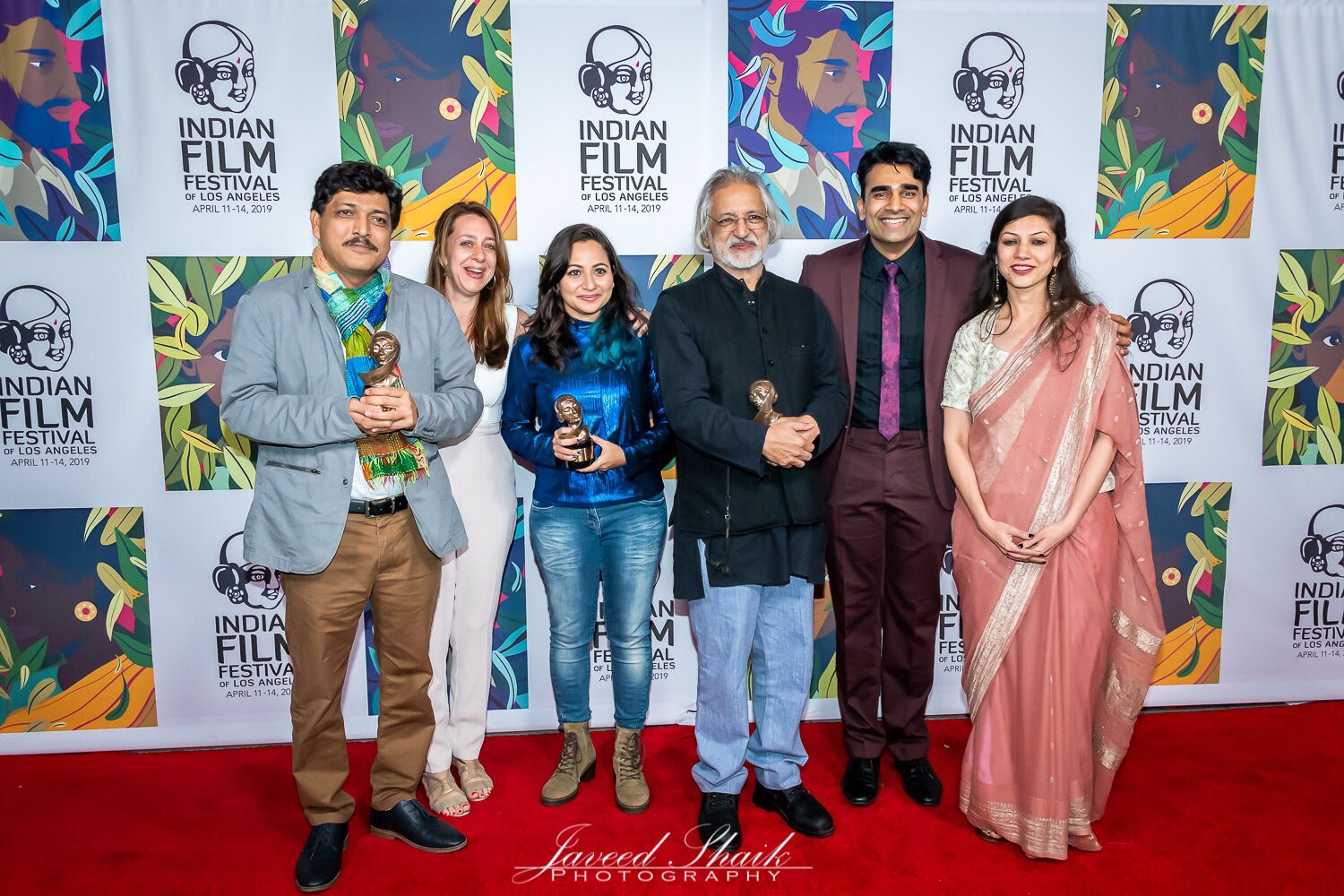 LOS ANGELES (Diya TV) — The 17th annual Indian Film Festival of Los Angeles (IFFLA) concluded Sunday night with the zany slice-of-life film, The Odds, directed by Megha Ramaswamy. Complete with a glamorous closing night red carpet, and an awards ceremony, the festival ended with an after party at the Spice Affair in Beverly Hills.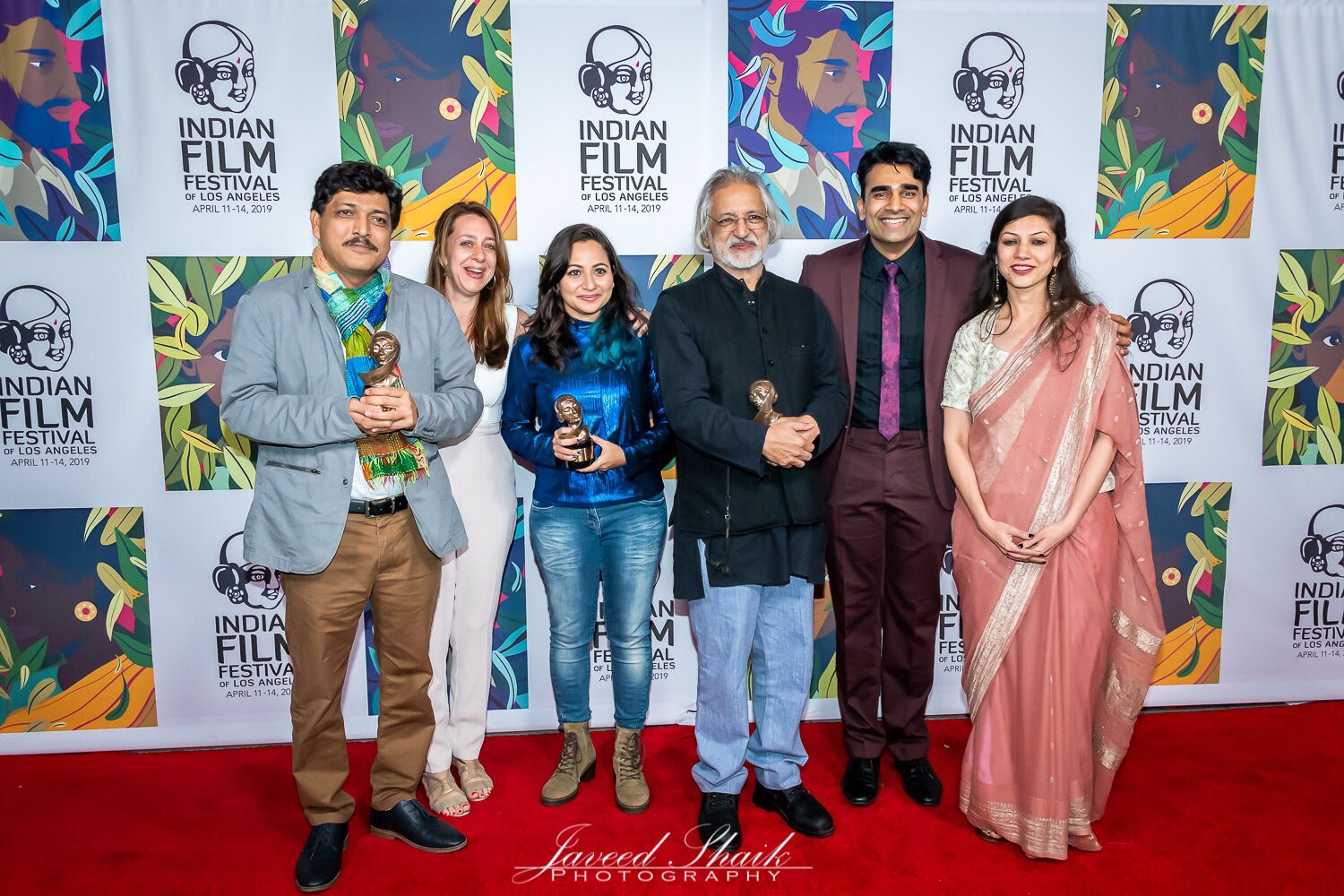 IFFLA was only four days this year (compared to five days in previous years), but there was still so much to see during that time. In addition to the curated set of films, there was an incredible panel discussion, Breaking in Brown: Making it to Series in TV's Golden Age, that featured panelists working in various fields in the television industry and their struggles to rise up through the ranks in the Hollywood while being brown.
This year's film lineup boasted five world premieres, two North American premieres, two U.S. premieres and eleven Los Angeles Premieres, with films presented in nine different languages. The overall atmosphere was very relaxed, even with films that tackled difficult subject matters. Roughly fifty percent of the films were directed by women. Filmmakers and staff alike hoped for a future where it will be normal to have women and men equally making films.

Kicking off the awards ceremony, Director of Programming, Mike Dougherty, announced the winner of the Grand Jury Prize for Best Feature, Widow of Silence.
"We present the Grand Jury prize to a film that illuminates a condition that most of the world doesn't get to see and shines a light on the characters that live through it everyday…This filmmaker's civic disobedience illustrates their love and compassion for their country and their people, and the craft of their film-making was beautifully wise and refined."
Director Praveen Morchhale was visibly surprised as he walked up to receive his award. The film he said was about those, "that nobody talks about and nobody treats them as a human." Even though it was Morchhale's first time at IFFLA, he felt as if he had been coming here for many years. He credited his win to the women in Kashmir the film portrayed.
The Audience Award for Best Feature went to Reason. Director Anand Patwardhan received a standing ovation when he went to collect his award. Patwardhan said, "most of the time our film is getting thrown out of festivals, I wasn't expecting this." He added that it meant a lot for the film to be well received at IFFLA and how that will hopefully impact its reception in India.
Shazia Iqbal's Bebaak was a crowd favorite winning the Audience Award For Best Short Film. The jury mentioned how she almost gave up on filming because she was getting thrown out of mosques. Iqbal spoke about how when people think of Muslims, they only think of Muslim men and not women, many of whom experience tremendous misogyny. She hopes people will be able to "see beyond what misogyny and religion does to people." Iqbal added, "a director is nothing without their team."

"a layered portrait of a woman determined to pursue her needs and impulses," the Grand Jury awarded their prize for Best Short to The Field from director Sandhya Suri. "the film takes images that normally evoke a sense of fear and flips the narrative on its head redefining a new more empowered world for the female protagonist and exploring an often unseen story of a woman's drive and agency over her own body and life," the jury added.

After the awards, Dougherty introduced the closing night film, The Odds by saying the film was the "perfect way to close IFFLA on a celebratory note."
Bollywood actress Tabu honored at 2019 IFFLA Opening Night
LOS ANGELES (Diya TV) — The 17th annual Indian Film Festival of Los Angeles (IFFLA) is officially underway, kicking off the festivities last night at the Ahrya Fine Arts Theatre in Beverly Hills with a tribute to the renowned Bollywood actress Tabu.
Christina Marouda, Founder and Executive Director of IFFLA, introduced Tabu's notable accomplishments. "Her work and personality embody everything that IFFLA is about" Marouda said "being fearless, versatile, independent in spirit, unwilling to compromise, brilliant in the range of her performances, and simply beautiful. With half of the festival's 2019 line-up directed by female filmmakers, this [year's IFFLA] couldn't be a stronger celebration of women in Indian cinema."
The audience was treated to a moderated interview with Tabu in which she discussed her interest in flawed and immoral characters, as well as how she has enjoyed combining a career of commercial success with one of artistic reinvention.
The interview was followed by a screening of Tabu's most recent film Andhadhun, directed by Sriram Raghavan and co-starring Ayushmann Khurrana. The black comedy is a triumph of chaos in all the right ways; weaving humor with horrible acts of violence, shifting storylines and ratcheting up the tension. Tabu brings her legendary intensity to every scene, flowing effortlessly from casual and comical to duplicitous and menacing. She is a villain in a story with no true hero, allowing her to flex her most manipulative muscles.
IFFLA is unabashedly confronting diversity in Hollywood, not as a trend, but as a mission. Not only featuring a curated set of film programs designed to support the growing interest in the Indian entertainment industry, but – just as importantly – supporting filmmakers of Indian and South Asian descent in career development and expanding opportunity as they establish themselves in various mainstream Hollywood systems.
This years programming includes Ronny Sen's directorial debut Cat Sticks, which screened at Slamdance, Ashish Pandey's Kashmir-set drama Nooreh, which won at Busan, family drama Love Goes Through Your Mind, directed by UCLA alum Ronak Shah and Safdar Rahman's Chippa. Additional programming also features a TV-centric panel titled 'Breaking in Brown: Making it to Series in TV's Golden Age' featuring the work of South Asian talent in broadcast and streaming.
The 17th annual Indian Film Festival of Los Angeles (IFFLA) is taking place April 11-14, 2019 at Regal L.A. LIVE in downtown Los Angeles. The Opening and Closing Night Galas will be at the Ahrya Fine Arts Theater in Beverly Hills. For tickets and information on programming visit https://www.indianfilmfestival.org
Diya TV is a proud sponsor of the festival