U.S., Japan to work with India to promote Indo-Pacific trade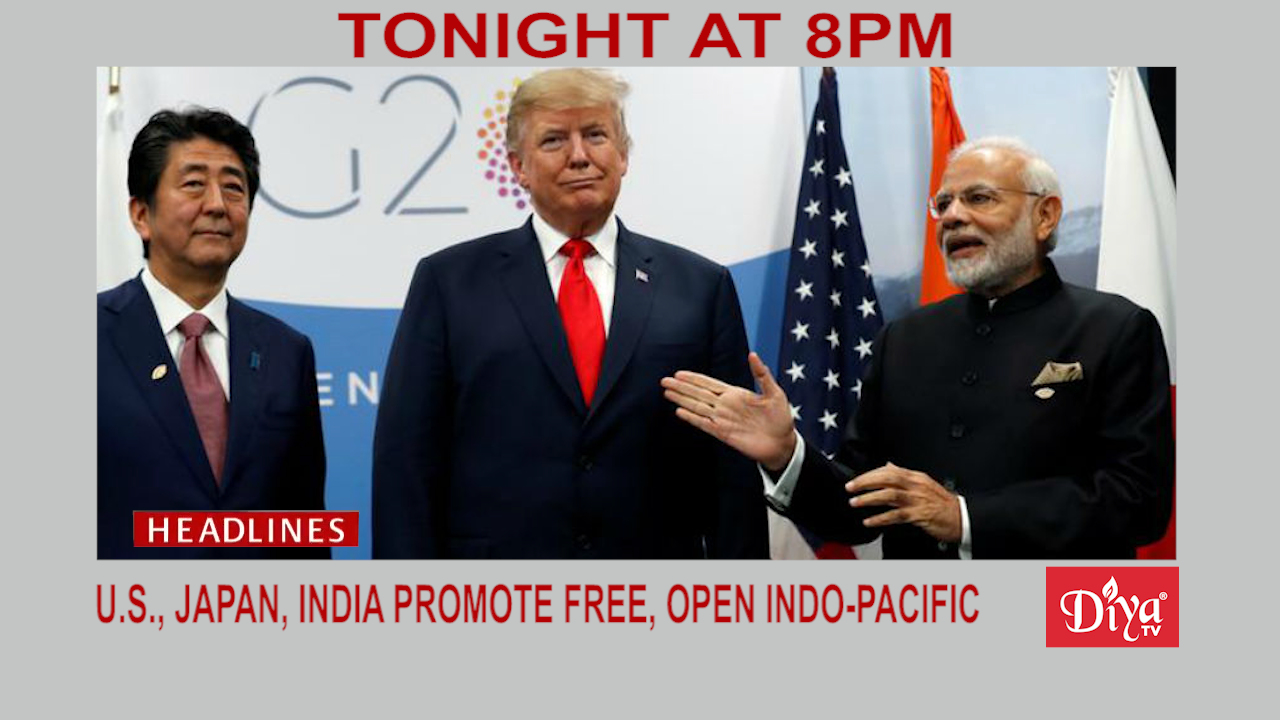 TOKYO (Diya TV) — With China flexing its muscle, Japanese Prime Minister Shinzo Abe during a meeting with President Trump said their respective nations will work with countries like India, Australia, the UK and France to promote the idea of a free and open Indo-Pacific.
Following Indian Prime Minister Narendra Modi's election victory, the Indian economy is expected to get a boost through a $1.4 trillion spending package pledged by the BJP that will provide cash handouts to farmers, money for roads, railways and other infrastructure projects, as well as a boost in manufacturing, and a doubling in exports.
The Scripps National Spelling Bee, known to many now as the Indian Super Bowl, takes place this weekend. But in a new twist this year, parents can pay for their kids to stay in the tournament even if they lose early on. With the cost at $1500, paying contestants now outnumbered the winners at regional tournaments for the first time.
And the Boston Bruins used their dominant power play to overcome a 2-0 deficit, scoring 4 unanswered goals on their way to victory in Game 1 of the Stanley Cup Final.
We'll have exclusive analysis from Ravi Kapur & Jonathan Choe from Boston's TD Garden.
Ravi Kapur contributed to this report.