Women filmmakers shine at the 2019 Indian Film Festival of Los Angeles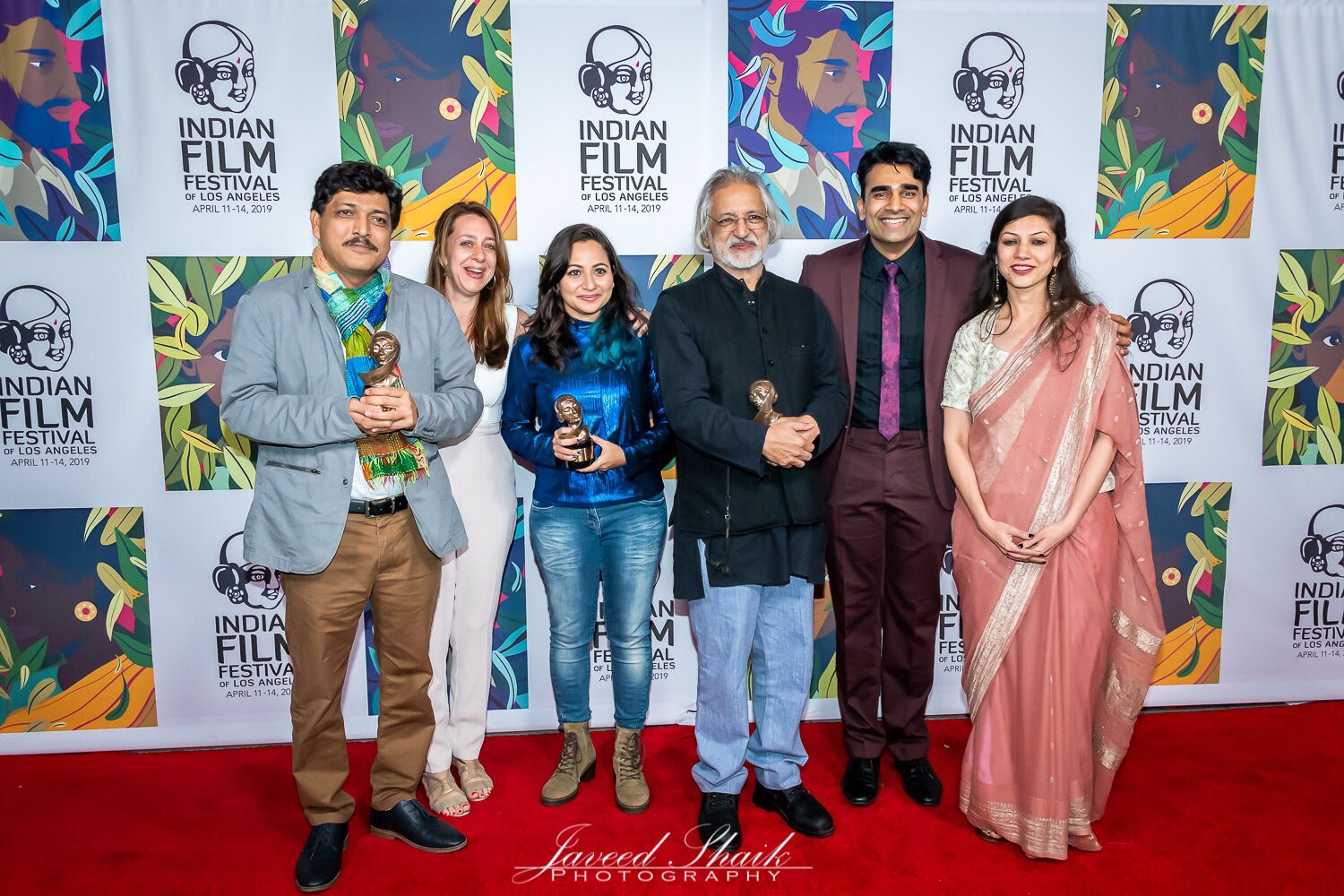 LOS ANGELES (Diya TV) — The 17th annual Indian Film Festival of Los Angeles (IFFLA) concluded Sunday night with the zany slice-of-life film, The Odds, directed by Megha Ramaswamy. Complete with a glamorous closing night red carpet, and an awards ceremony, the festival ended with an after party at the Spice Affair in Beverly Hills.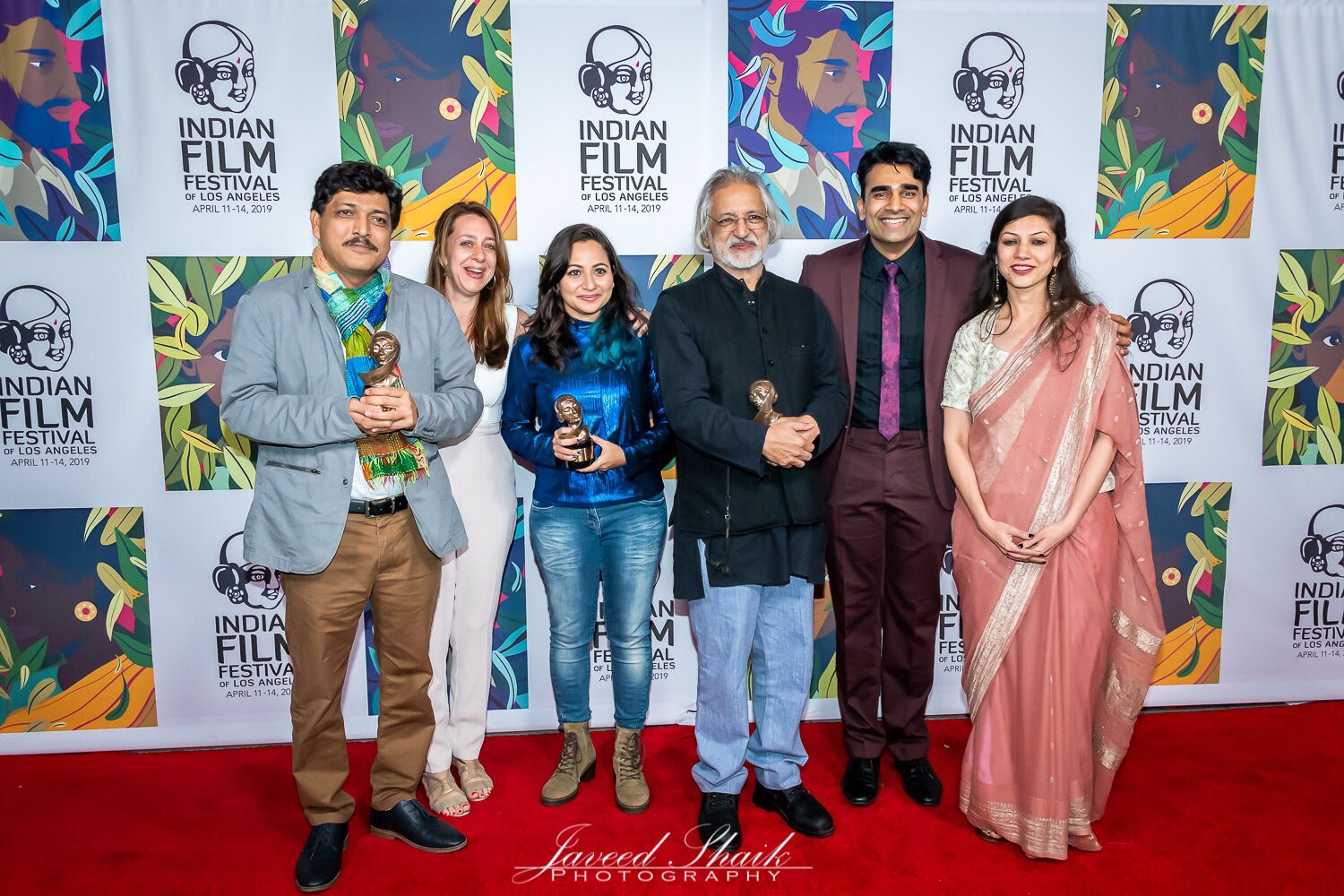 IFFLA was only four days this year (compared to five days in previous years), but there was still so much to see during that time. In addition to the curated set of films, there was an incredible panel discussion, Breaking in Brown: Making it to Series in TV's Golden Age, that featured panelists working in various fields in the television industry and their struggles to rise up through the ranks in the Hollywood while being brown.
This year's film lineup boasted five world premieres, two North American premieres, two U.S. premieres and eleven Los Angeles Premieres, with films presented in nine different languages. The overall atmosphere was very relaxed, even with films that tackled difficult subject matters. Roughly fifty percent of the films were directed by women. Filmmakers and staff alike hoped for a future where it will be normal to have women and men equally making films.

Kicking off the awards ceremony, Director of Programming, Mike Dougherty, announced the winner of the Grand Jury Prize for Best Feature, Widow of Silence.
"We present the Grand Jury prize to a film that illuminates a condition that most of the world doesn't get to see and shines a light on the characters that live through it everyday…This filmmaker's civic disobedience illustrates their love and compassion for their country and their people, and the craft of their film-making was beautifully wise and refined."
Director Praveen Morchhale was visibly surprised as he walked up to receive his award. The film he said was about those, "that nobody talks about and nobody treats them as a human." Even though it was Morchhale's first time at IFFLA, he felt as if he had been coming here for many years. He credited his win to the women in Kashmir the film portrayed.
The Audience Award for Best Feature went to Reason. Director Anand Patwardhan received a standing ovation when he went to collect his award. Patwardhan said, "most of the time our film is getting thrown out of festivals, I wasn't expecting this." He added that it meant a lot for the film to be well received at IFFLA and how that will hopefully impact its reception in India.
Shazia Iqbal's Bebaak was a crowd favorite winning the Audience Award For Best Short Film. The jury mentioned how she almost gave up on filming because she was getting thrown out of mosques. Iqbal spoke about how when people think of Muslims, they only think of Muslim men and not women, many of whom experience tremendous misogyny. She hopes people will be able to "see beyond what misogyny and religion does to people." Iqbal added, "a director is nothing without their team."

"a layered portrait of a woman determined to pursue her needs and impulses," the Grand Jury awarded their prize for Best Short to The Field from director Sandhya Suri. "the film takes images that normally evoke a sense of fear and flips the narrative on its head redefining a new more empowered world for the female protagonist and exploring an often unseen story of a woman's drive and agency over her own body and life," the jury added.

After the awards, Dougherty introduced the closing night film, The Odds by saying the film was the "perfect way to close IFFLA on a celebratory note."
Celebrity Chef, Vikas Khanna's 'The Last Color' to open 10th annual CSAFF
CHICAGO (Diya TV) – Celebrity Chef, Vikas Khanna's lastest film venture, 'The Last Color' will open the 10th annual Chicago South Asian Film Festival (CSAFF). And if that didn't get your attention, the Michelin-starred chef will also cater the opening night reception. With a densely-packed and competitive lineup of over 50 films ranging in scope from documentary, features and shorts the fest promises a weekend full of entertainment for Chicagoland.
The Festival will showcase films from and about South Asia, spanning countries like India, Pakistan, Bangladesh, Sri Lanka, Nepal, Afghanistan. Through this extensive array of cinema, audiences will be able to take a deep dive into these rich cultures and experience the intimate complexities and stories within them.
The Opening Night Film: The Last Color is produced, written, and directed by Michelin-starred chef, Vikas Khanna, and stars veteran actor Neena Gupta. The film tells the story of 9-year old Chhoti, a tightrope walker, struggling to survive and make ends meet while she dreams of attending school. In the midst of her toils Chhoti meets Noor, a widow who struggles a life of abstinence and isolation, together their friendship must stand the test of taboos and age-old beliefs that perforate Varanasi, India. Festival manager, Jigar Shah said, "This Opening Night film will shed light on both the complexities and the beauty of certain areas of South Asian Culture."
The centerpiece for this year, award winning director Hardik Mehta's Kaamyaab – a story about a washed up side actor from the hey days of Bollywood, who realises that he 'retired' on the verge of a rare milestone – he had featured in 499 Hindi films!
In this broad palette of emotions and themes are films that are fearless on speaking about social issues within the community, stories about women's empowerment, social justice and more. Nagarkirtan, tells the story of a boy growing up in rural Bengal who soon realizes he is a woman with the physique of a man forcing him to flee to a world that will accept him for his inner truths. The documentary A Destruction focuses on 11-year old Humera growing up in a coastal village near Karachi, Pakistan, as she dreams of one day becoming a doctor. However, when tensions spill into the village and threaten the only school to shut down, she must face the intense pressure of foregoing her dreams for an arranged marriage.
Another influential gem, at this fest this year, is the film Kaifinama, which details the life and art of Kaifi Azmi, an Urdu progressive poet who became one of the foremost lyricists in the Hindi Film industry out of meager beginnings. His daughter, veteran actress, Shabana Azmi is slated to be in attendance for the fest.
Providing bursts of levity and grace between the full length features are the stellar and bite-sized shorts such as Rahul Chaturvedi's hilariously quirky Forbidden Tikka Masala, Nirav Bhakta's HBO APA winner Halwa. Another must-see screening would be Nikhil Singh Rajputt's Blood Buddhas – a documentary about India's quest to repatriate cultural, historical artifacts, that "purloined during colonial times,".
From traditional wide-screen theaters to Virtual Reality booths, Documentary features to short features; Afghanistan to Bangladesh, Nepal to Sri lanka, CSAFF aims to be a conflux of cultures, and ideas, as well as an examination of challenges and change.
Alongside post-film Q&A discussions, award ceremonies, the 10th annual CSAFF promies to be the best ever yet! If a glamorous Red Carpet, a chance to rub shoulders with film makers, actors and cinephiles wasn't enough, CSAFF knows how to throw down, Chi-town style! The Festival after party will be headlined by celebrity musician DJ Karsh Kale.
It all takes place from September 19th through the 22nd at the VENUE SIX10 in the Spertus Institute. With more than 50 other films that will be screened throughout the weekend at the Showplace ICON Theater and DePaul University.
Diya TV is a proud media partner for the event, and will be onsite covering the fest. For tickets and information: https://www.csaff.org/tickets/
FBI: Amity CEO Ridhima Singh, others accused of major healthcare fraud
SAN FRANCISCO (Diya TV) — The FBI says, CEO Ridhima Singh of Amity Home Health Care is among the 28 people, that include doctors and nurses, accused in the scheme. Federal prosecutors charged the Bay Area's largest home health care provider, Amity Home Health Care, with involvement in a kickback scheme that led to $115 million in tainted claims. The complaint said medical professionals received $8 million worth of bribes disguised as payroll, phony medical directorships, reimbursements, entertainment or gifts, in what the Department of Justice said was simply "a cash for patients scheme."
The man accused of stabbing and killing 62 year old Parmjit Singh in Tracy made his first court appearance. 21 year old Anthony Kreiter-Rhoads of Tracy pleaded not guilty of homicide during his arraignment. Police are still investigating the motive behind the crime.
And Priyanka Chopra & her husband Nick Jonas were named by People Magazine as their pick for 'Best Dressed of the Year.'
Ravi Kapur contributed to this report.
Upcoming filmmaker Divyansh Sharma aims to reinvent cinema
From Street Play performer in remote rural India to turning heads in Los Angeles Divyansh Sharma has come a long way in a short time and hes only getting started.
LOS ANGELES (Diya TV) — "Reinventing the cinematic standard" one story at a time might sound like a ambitious undertaking for some but for Divyansh Sharma it's only the beginning.
Sharma's roots stem from New Delhi where he discovered his fascination for storytelling. At 16, he began performing street plays in remote rural India, educating people on social issues such as equal rights, education for all, and child marriage. He finished High School and went on to take a scholarship offered by the American Musical and Dramatic Academy where upon he graduated from their BFA Program which focused on acting and directing.
Studded from the AMDA degree in Acting for Film, Theatre and Telvision, Divyansh Sharma went on to shoot award-winning commercials from Apple and Google each amassing thousands to millions of views globally. Still feeling the urge to create more he decided he wanted to "re-invent the cinematic standard one film at a time" and began writing his own short film that would use techniques unseen in short-film storytelling such as Breaking fourth wall, plot jumps, interconnecting plot-lines.
The result was "Graffiti" which made a world premiere at the Chinese Theaters in March 2019 for the Golden State Film Festival. The story revolves around Michael Dawson, played by Divyansh Sharma, a grieving spoken word artist trying to come to terms with the loss of a loved one. The 30-minute short which Sharma wrote, directed, acted, and edited went on to amass more than 30 awards across the world at film festivals like New York Film Awards, Los Angeles Film Awards, Delhi International Film Festival and more.
Without skipping a beat, Sharma wrote, co-directed, starred and edited his next project "Cigarettes in December". In this upcoming film Divyansh Sharma portrays Russ, a sexual assault survivor who attends court ordered support group therapy and enters a graduation isolation from the world. Sharma is currently in the final stages of Post Production and will be the first project to be completely done in-house by his own Production Company "Origins Productions". Sharma is looking forward to a successful run in the festival circuit for Cigarettes in December as he begins to shift his gaze on Pre-Production for next his project he co-wrote called "a Dream in Frames" whose script has already gone to win a Screenwriting award at Los Angeles Film Festival.
From performing Street Plays in rural India to turning heads with his debut in Los Angeles Divyansh Sharma is on a path that continues to deliver. From starring in Award- winning commercials to creating his own Award- winning features his footprint is firm and felt and his message is clear: "Re-invent the cinematic standard one film at a time".