Women filmmakers shine at the 2019 Indian Film Festival of Los Angeles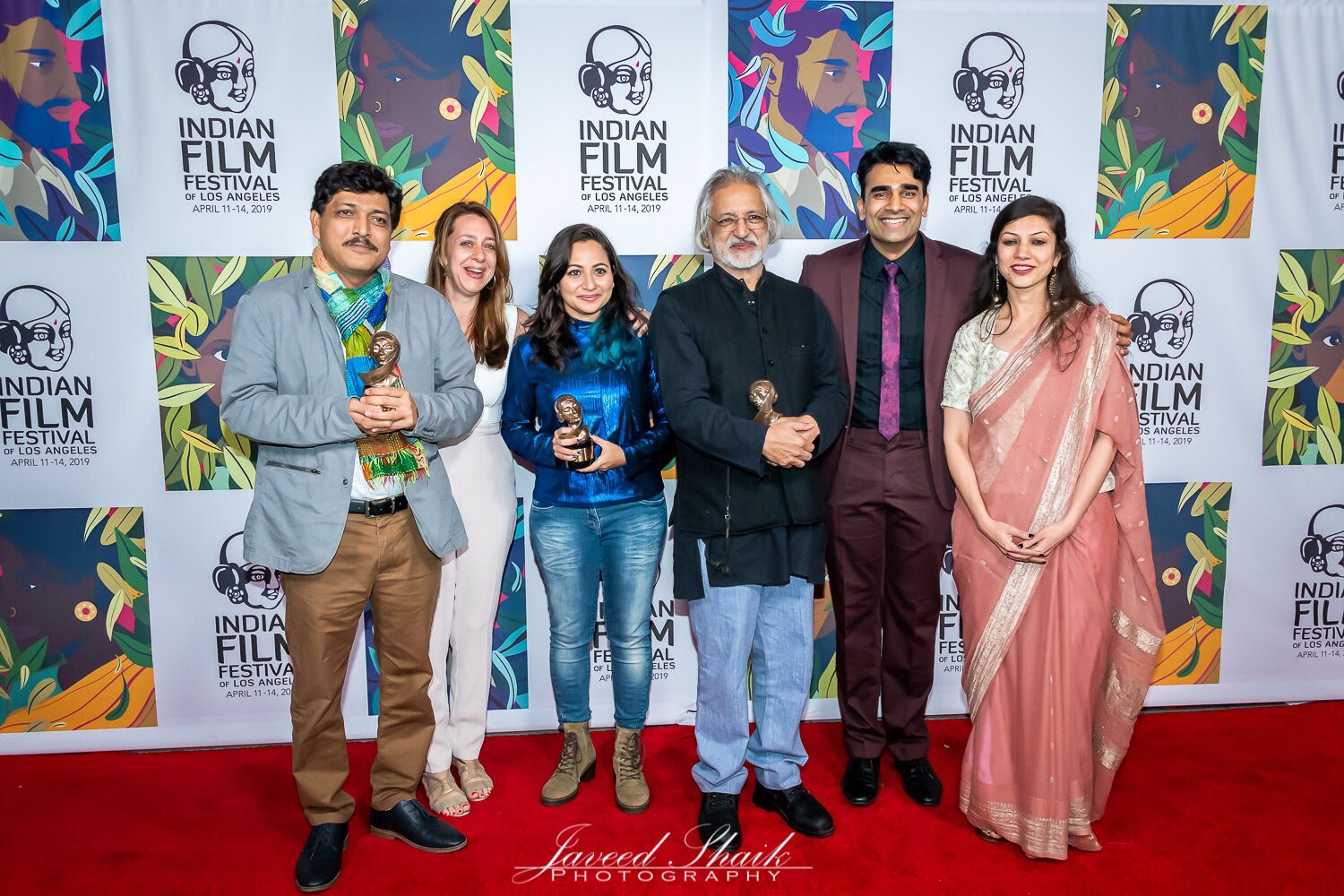 LOS ANGELES (Diya TV) — The 17th annual Indian Film Festival of Los Angeles (IFFLA) concluded Sunday night with the zany slice-of-life film, The Odds, directed by Megha Ramaswamy. Complete with a glamorous closing night red carpet, and an awards ceremony, the festival ended with an after party at the Spice Affair in Beverly Hills.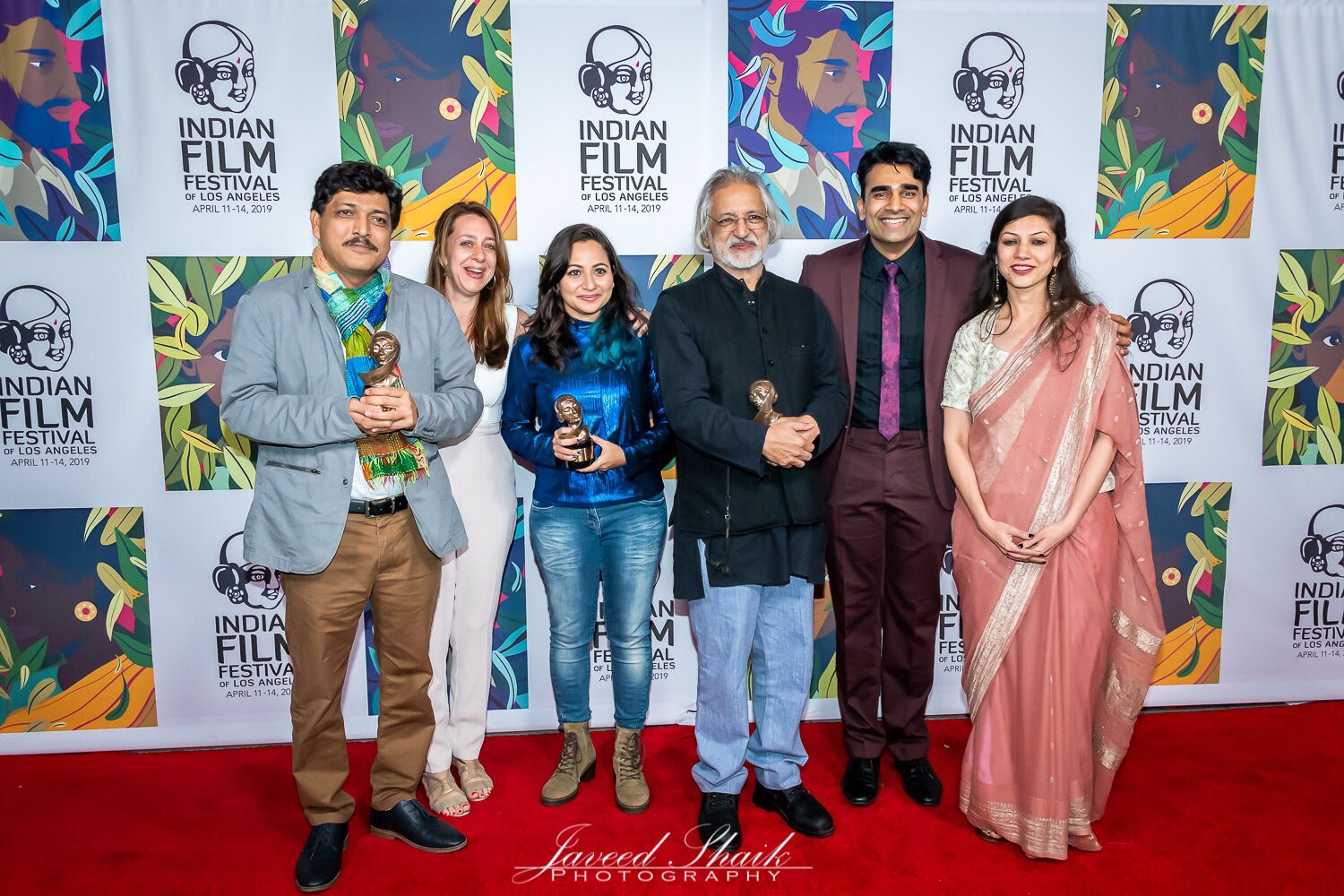 IFFLA was only four days this year (compared to five days in previous years), but there was still so much to see during that time. In addition to the curated set of films, there was an incredible panel discussion, Breaking in Brown: Making it to Series in TV's Golden Age, that featured panelists working in various fields in the television industry and their struggles to rise up through the ranks in the Hollywood while being brown.
This year's film lineup boasted five world premieres, two North American premieres, two U.S. premieres and eleven Los Angeles Premieres, with films presented in nine different languages. The overall atmosphere was very relaxed, even with films that tackled difficult subject matters. Roughly fifty percent of the films were directed by women. Filmmakers and staff alike hoped for a future where it will be normal to have women and men equally making films.

Kicking off the awards ceremony, Director of Programming, Mike Dougherty, announced the winner of the Grand Jury Prize for Best Feature, Widow of Silence.
"We present the Grand Jury prize to a film that illuminates a condition that most of the world doesn't get to see and shines a light on the characters that live through it everyday…This filmmaker's civic disobedience illustrates their love and compassion for their country and their people, and the craft of their film-making was beautifully wise and refined."
Director Praveen Morchhale was visibly surprised as he walked up to receive his award. The film he said was about those, "that nobody talks about and nobody treats them as a human." Even though it was Morchhale's first time at IFFLA, he felt as if he had been coming here for many years. He credited his win to the women in Kashmir the film portrayed.
The Audience Award for Best Feature went to Reason. Director Anand Patwardhan received a standing ovation when he went to collect his award. Patwardhan said, "most of the time our film is getting thrown out of festivals, I wasn't expecting this." He added that it meant a lot for the film to be well received at IFFLA and how that will hopefully impact its reception in India.
Shazia Iqbal's Bebaak was a crowd favorite winning the Audience Award For Best Short Film. The jury mentioned how she almost gave up on filming because she was getting thrown out of mosques. Iqbal spoke about how when people think of Muslims, they only think of Muslim men and not women, many of whom experience tremendous misogyny. She hopes people will be able to "see beyond what misogyny and religion does to people." Iqbal added, "a director is nothing without their team."

"a layered portrait of a woman determined to pursue her needs and impulses," the Grand Jury awarded their prize for Best Short to The Field from director Sandhya Suri. "the film takes images that normally evoke a sense of fear and flips the narrative on its head redefining a new more empowered world for the female protagonist and exploring an often unseen story of a woman's drive and agency over her own body and life," the jury added.

After the awards, Dougherty introduced the closing night film, The Odds by saying the film was the "perfect way to close IFFLA on a celebratory note."