AG Sessions demands Preet Bharara, other US Attorneys to resign immediately
WASHINGTON (Diya TV) — Trump's new attorney general Jeff Sessions has decided to do away with  Justice Department prosecutors who remained from former President Obama's tenure, ordering 46 holdover United States attorneys to tender their resignations immediately — including Preet Bharara, the United States attorney in Manhattan.
The firings caught everyone off guard, especially Bharara's, who has a very positive public image for prosecuting corruption cases. Bharara met with then President-elect Donald Trump last November at his Trump Tower and told reporters after the president-elect asked him to stay on board, which he had planned on doing.
On Friday, Bharara was among federal prosecutors who received a call from Dana Boente, the acting deputy attorney general, instructing him to resign, according to a report from The New York Times. 
According to the report, Sarah Isgur Flores, a Justice Department spokeswoman, said in an email that all remaining holdover United States attorneys had been asked to resign, leaving their deputy United States attorneys, who are career officials, in place in an acting capacity.
"As was the case in prior transitions, many of the United States Attorneys nominated by the previous administration already have left the Department of Justice," she said in the email. "The Attorney General has now asked the remaining 46 presidentially appointed U.S. Attorneys to tender their resignations in order to ensure a uniform transition."
"Until the new U.S. Attorneys are confirmed, the dedicated career prosecutors in our U.S. Attorney's Offices will continue the great work of the Department in investigating, prosecuting, and deterring the most violent offenders."
It is not unusual for a new president to replace United States attorneys appointed by a predecessor, especially when there has been a change in which party controls the White House.
However, most presidents have taken a more gradual approach to the matter, while still keeping some inherited prosecutors in place, as many thought would be the case with Bharara. President Barack Obama, for example, kept Rod Rosenstein, who had been appointed by President George W. Bush. Still, in 1993, the Clinton administration fired all 93 United States attorneys on the same day.
But Bharara is among the most highest-profiles United States attorneys, with a portfolio of cases that span from Wall Street to the corruption cases of New York public officials. Bharara's office is involved in a case related to a top adviser to Gov. Andrew Cuomo, and is also probing allegations of pay-for-play around Mayor Bill de Blasio of New York.
The moves, ironically, come less than 24 hours after Fox News commentator Sean Hannity, who often speaks personally with President Trump, called for a "purge" of Obama appointees at the Justice Department on his show.
Diya TV has interviewed Mr. Bharara on a number of occasions. Here's his speech from the 2015 AAPI convention in Orlando:
Rev. Jesse Jackson pushes for India COVID relief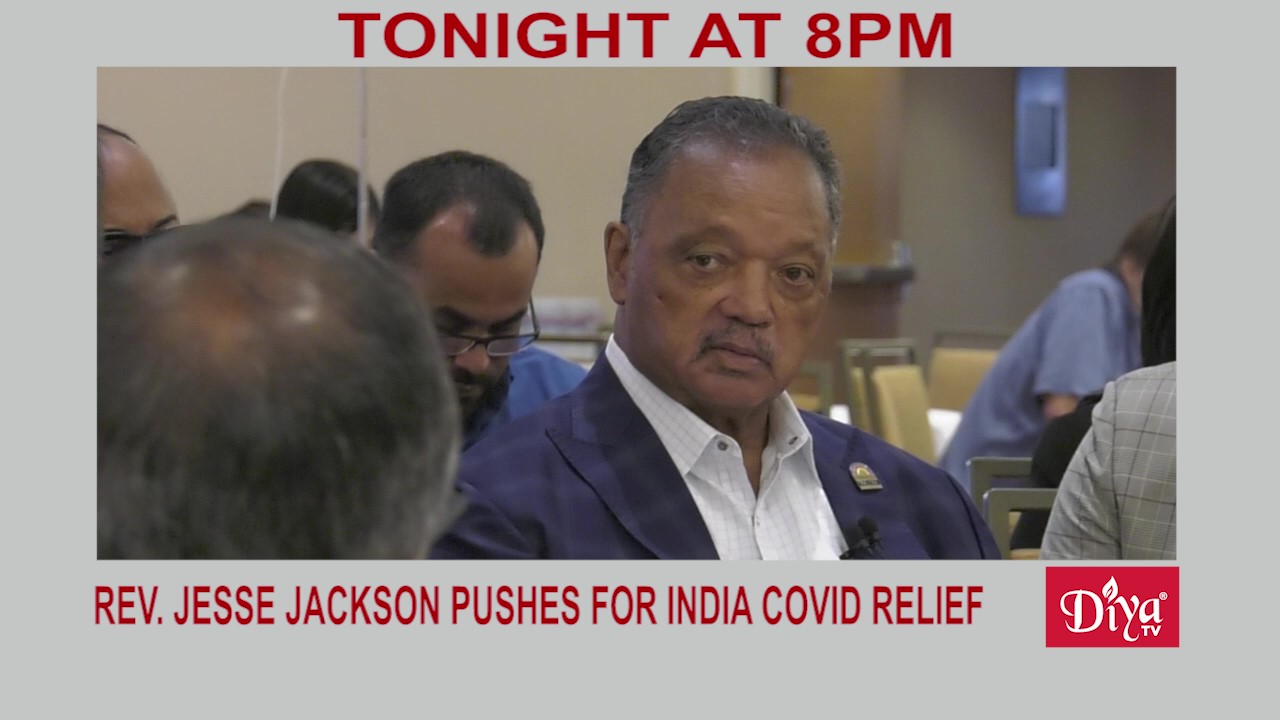 SAN FRANCISCO (Diya TV) — The Reverend Jesse Jackson is standing in solidarity with Indian Americans in California who are rallying the community to send more Covid-19 relief to India. Reverend Jackson is also voicing solidarity for other communities of color as African Americans celebrate Juneteenth, the new Federal holiday marking the end of slavery in the U.S.
And Satya Nadella is now even more powerful at Microsoft. The tech giant's CEO was named chairman of the board elevating his current role atop one of the world's most valuable companies. The Indian American has served as chief executive since 2014, has helped transform the PC maker into a leader in cloud computing in recent years, resulting in a market cap of close to $2 trillion.
Billionaire philanthropist MacKenzie Scott has given away another massive chunk of her fortune. This time nearly 3 billion dollars to a variety of charities. Several Indian organizations like Goonj, Antara Foundation, and GiveIndia have also benefited from this generosity.
Ravi Kapur contributed to this report.
US – India trade hits record $9 billion
SANTA CLARA, Calif. (Diya TV) — For the second month in a row, the U.S.-India bilateral goods trade crossed $9 billion dollars.  It had never happened once before that. This is a comprehensive document covering trade in goods and services, and shows India and the U.S. remain strong strategic partners.
the U.S. Senate confirmed Radhika Fox as the first Indian American and woman of color to lead the office of water at the Environmental Protection Agency. Her supporters say she will focus on making sure everyone's point of view is heard and taken into account.
And British Pakistani rapper Frenzo Harami is being criticized for his anti Hindu post on Instagram. Harami uses vulgar language to describe Hindu minorities living in Kashmir. He apparently went on this tirade after claiming youtube banned one of his videos.
Ravi Kapur contributed to this report.
India's COVID rate drops dramatically
NEW DELHI (Diya TV) — India' s Covid-19 infection rates are starting to consistently drop each day. The ministry of health reported a little more than 60,000 cases in the past 24 hours. That's a dramatic decrease from the peak of more than 400,000 cases in one day just a few months ago.
India has also decided to partially open the Taj Mahal to visitors. And as restrictions ease, several shops, malls, and restaurants have started to reopen in multiple cities this week. but Authorities continue to advise mask wearing and social distancing.
Vice President Kamala Harris hosted a dinner party for a bipartisan group of female senators at her official Washington, DC residence. 16 Democrats and eight Republicans. Vice President Harris is doing this against the backdrop of intense negotiations over President Biden's agenda in Congress and a border crisis raging on her watch.
And one of the fiercest critics of Big Tech companies like Apple and Amazon is now leading the Federal Trade Commission. Lina Khan will be tasked with voting on enforcement matters in areas of both competition and consumer protection. the 32 year old South Asian will be the youngest person to ever lead the agency.
Ravi Kapur contributed to this report.