Varun & Alia on social media spree for their new flick Badrinath Ki Dulhania
MUMBAI (Diya TV) —
Badrinath Ki Dulhania, a desi-pan with a little "hatke" defines the film. Directed and written by Shashank Khaitan, the film is a love franchise produced by Dharma Productions. The movie pretty much looks like a sequel of Humpty Sharma Ki Dulhania with same star cast with Varun & Alia have
masochistic U.P. style (aka Uttar Pradesh, one of the states in India) love story.
Badrinath Bansal is a small town boy from Jhansi who is very decent and meets his Dulhania (bride) Alia Bhatt who plays Vaidehi Trivedi. Badri proposes marriage to Vaidehi but both of them have diametrically opposite opinions on everything. Despite having differences in their opinions and ideologies, Varun & Alia go on a sweet journey of love in the film.
Movie plot aside, Varun & Alia have set a new trend in film promotions, from Alia's acapella stints on Twitter & Instagram to the duo's in character blurbs on instagram.
Recently Varun & Alia  were spotted in Jaipur interacting with their fans and performing dance numbers. And while we are on that topic, let us see what these two have got for us. Yes, if you have heard it right then it is
'Tamma Tamma Again'
. This song was first featured by Madhuri Dixit and Sanjay Dutt which was one of the best known dance numbers in Madhuri's film career and again, Varun & Alia's are coming up with a 2017 version. Ah… I've always wondered what would it be like if Madhuri Dixit taught these dance steps, checkout this amazing video where Varun & Alia are learning to dance for this song. 
See @aliaa08 and me learn #TammaTammaAgain steps from @MadhuriDixit pic.twitter.com/tVx8CZdZTl

— Varun Dhawan (@Varun_dvn) February 10, 2017
With a successful promotional wrap in Jaipur, Badrinathi Ki Dulhani's team is all set to hit the capital city this week. Varun Dhawan all excited with his film promotions tweeted saying…
It's not ending…But who's complaining!? #Varia setting #goals everywhere they go! #BKDinDelhi @Varun_dvn @aliaa08 pic.twitter.com/t2ERXVLECL

— BadrinathKiDulhania (@BKDMovie) February 22, 2017
Along with these promotions, Varun & Alia appeared on Karan Johar's hit talk show 'Koffee with Karan', where they talked about the usual movie set pranks and the making of the film. When asked about their relationship, Alia said they fight like siblings but there is nothing more than that between them. The duo, who is famously called 'Varia' by their fans, have certainly seemed to have mastered the art of social media promotion. The film comes out March 10th, here's a sneak peek:
Here goes the trailer !! #BKDTrailer https://t.co/LY71gNi9Oo @Varun_dvn @karanjohar @ShashankKhaitan @DharmaMovies

— Alia Bhatt (@aliaa08) February 2, 2017
White Supremacist kills 49 at New Zealand mosque
SAN FRANCISCO (Diya TV) — Two mosques in New Zealand were targeted in what appears to be a coordinated racist attack. 49 people are dead and 49 others are seriously wounded. Three people are in custody for the carnage, including a 28-year-old Australian self-proclaimed racist man who livestreamed the bloodshed.
The Bangladesh cricket team was visiting one of the mosques at the time of the attack and escaped through a park.

The U.S. announced they will build six atomic power plants in India in another major step in bettering bilateral ties. India also received a special waiver from the Nuclear Suppliers Group to sign cooperation agreements with a dozen nations.

In a one on one with FCC Chairman Ajit Pai — we'll preview our exclusive conversation with the man who's become a household name for heading one of the most important oversight agencies in the U.S. government.

Bollywood star Aamir Khan is bringing 'Forrest Gump' to the Bollywood big screen, buying the rights to the classic from Paramount. Khan will star in the title role.

And YouTube sensation Lilly Singh will become the first South Asian ever to host a broadcast network late night show, as she will take over the 1:30 a.m. time slot on NBC. "A Little Late with Lilly Singh" debuts in September.

Ravi Kapur & Alejandro Quintana contributed to this report.

Alia & Ranbir promote new film at Kumbh Mela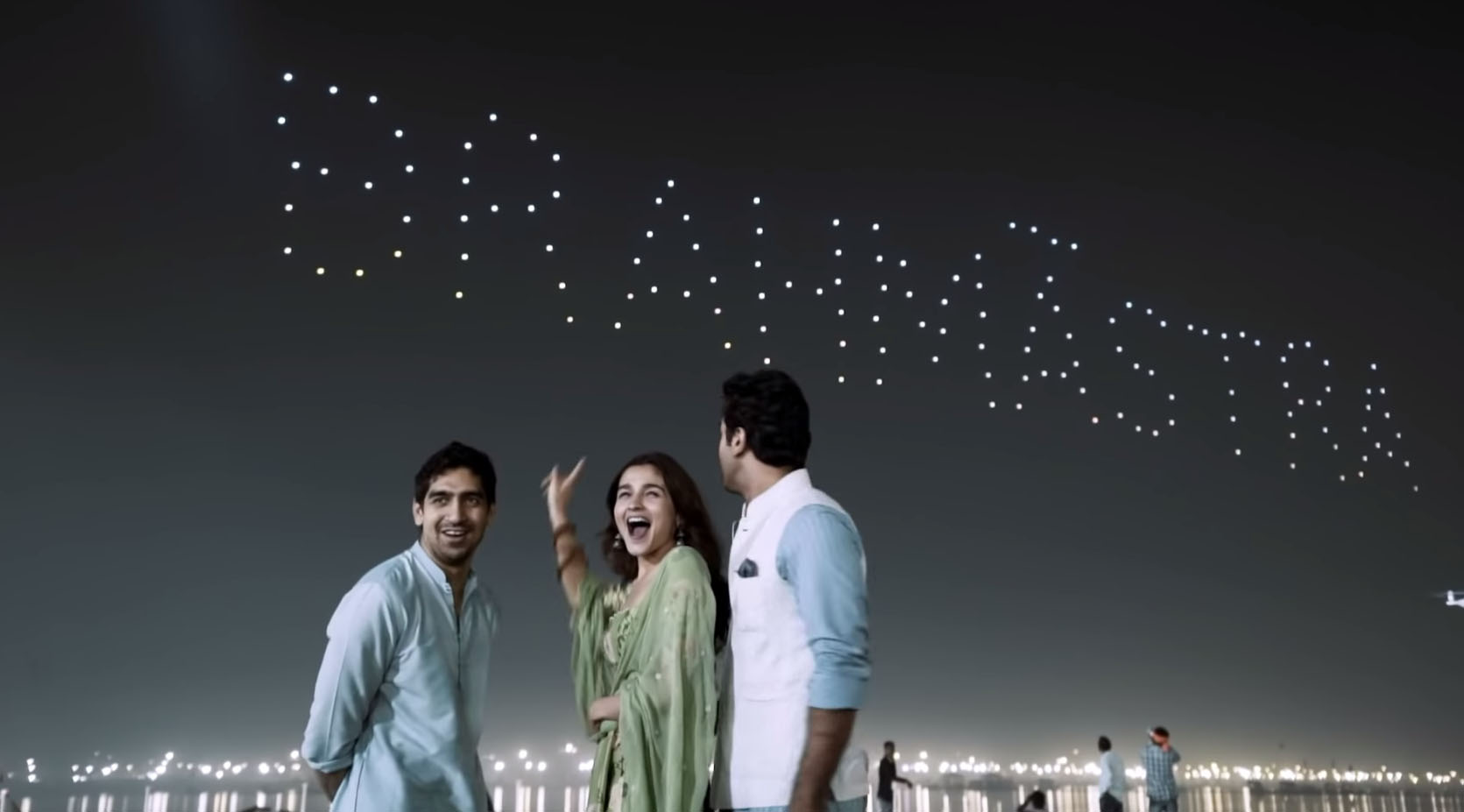 SAN FRANCISCO (Diya TV) — When it comes to Bollywood, the marketing stunts pulled by the movie business are next to none. Fox Star Hindi's latest release, 'Brahmastra', starring Alia Bhatt and Ranbir Kapoor showed up at the largest religious pilgrimage in India, known as the Kumbh Mela. While marketers have long promoted their client's brands at the Kumbh Melas to reach vast audiences from the remotest parts of India at one central location, 'Brahmastra' became the first film ever to unveil its logo at the Mela. A centuries old tradition, said to be dating back to 644 CE, The Mela brings together millions who come to take a dip in the holy waters.
And even though the movie is months away from release, the clever marketing stunt makes all the sense, given the 2019 Kumbh Mela attracted over 220 million people from all over India & the world. The stars along with director Ayan Mukerji were on hand for the exclusive reveal. A hundred and fifty drones lit up the night sky to premiere the logo for the magnum opus which also stars legendary actor, Amitabh Bachchan. The film, set to be part of an epic trilogy will release in theaters across North America this Christmas.
WATCH: What do Priyanka Chopra's Hollywood Co-stars think of her?
LOS ANGELES (Diya TV) — Diya TV hit the pink carpet to talk with Priyanka Chopra about her role in the new rom-com Isn't it Romantic. While we were there, we also spoke with her co-stars to see what they had to say about working with her.

Kenneth High contributed to this report.