Akshay Kumar's Jolly LLB2: A promising sequel to the 2013 courtroom comedy
SAN FRANCISCO (Diya TV) — 
Jolly LLB, a 2013 Hindi Courtroom Comedy-drama made a huge success at the box-office directed by Subhash Kapoor. And this 2016 spring we are going to have another tastefulness by this director who is coming up with Jolly LLB 2 starring the award winning Akshay Kumar which is all set to hit the theaters this Friday, 10th February.
The story line is another Courtroom-drama which is about a blunt, abrasive and yet oddly compassionate Advocate Jolly, who spends many years fighting petty cases. As annoying as it gets, Jolly does not make much of a living and decides to do something more and be well settled as a fully fledged lawyer who wants to see himself having his own office. Deciding this, Jolly moves with lots of hopes from his small town Kanpur to the city of Nawab's, Lucknow.
Having spent those year in chaos, Jolly is looks to jump into an opportunity that would come along his way, Once he gets a glimpse of such an opportunity Jolly decided to jump into it and make an innocent mistake with irreversible consequences which make him ready for a big flight with the ruthless advocate Mathur played by Annu Kapoor.
"The script is jam-packed with sarcastic humor and has a great script based on true incidents which plays as a lens to our society." said the Airlift actor Akshay Kumar in an interview. The film is all about a fully fledged package that has comedy, drama, romance and at the same time a social message conveying to the audience. Akshay Kumar further adds that," there is always a struggle between good and evil but this film is also very much about principles and morals. In particular, it is all about never compromising on those values for the sake of a quick buck".
We have always seen Akshay Kumar creating a franchise for movies, but have never seen him be a part for one. "There's always some expectations when coming into an existing franchise, especially when the first film was so appreciated. But I treat each script and film as a fresh project, regardless of whether or not they are existing franchises or not", added Akshay Kumar.
Although having a clearance from the Central Board of Film Certification- the Bombay High Court on Monday ruled that Jolly LLB 2 can be screened only after the four controversial shots in the film are removed. The said four scenes were – a shot where a scared judge is hiding behind the chair, another where a shoe is hurled, a scene with objectionable signalling and dialogues in an argument scene.
Furthermore, the producers have accepted the court order for the four cuts in Jolly LLB. Looks like the movie is all set for a smooth release this Spring.
"I think the audiences will be leaving the theaters feeling entertained and hopefully inspired"
Time to take a glance Jolly, check out the official Trailer for Jolly LLB 2. Watch the film and leave us your comments regarding this courtroom comedy.
https://www.youtube.com/watch?v=MRD8q5LpJ-I
White Supremacist kills 49 at New Zealand mosque
SAN FRANCISCO (Diya TV) — Two mosques in New Zealand were targeted in what appears to be a coordinated racist attack. 49 people are dead and 49 others are seriously wounded. Three people are in custody for the carnage, including a 28-year-old Australian self-proclaimed racist man who livestreamed the bloodshed.
The Bangladesh cricket team was visiting one of the mosques at the time of the attack and escaped through a park.

The U.S. announced they will build six atomic power plants in India in another major step in bettering bilateral ties. India also received a special waiver from the Nuclear Suppliers Group to sign cooperation agreements with a dozen nations.

In a one on one with FCC Chairman Ajit Pai — we'll preview our exclusive conversation with the man who's become a household name for heading one of the most important oversight agencies in the U.S. government.

Bollywood star Aamir Khan is bringing 'Forrest Gump' to the Bollywood big screen, buying the rights to the classic from Paramount. Khan will star in the title role.

And YouTube sensation Lilly Singh will become the first South Asian ever to host a broadcast network late night show, as she will take over the 1:30 a.m. time slot on NBC. "A Little Late with Lilly Singh" debuts in September.

Ravi Kapur & Alejandro Quintana contributed to this report.

Alia & Ranbir promote new film at Kumbh Mela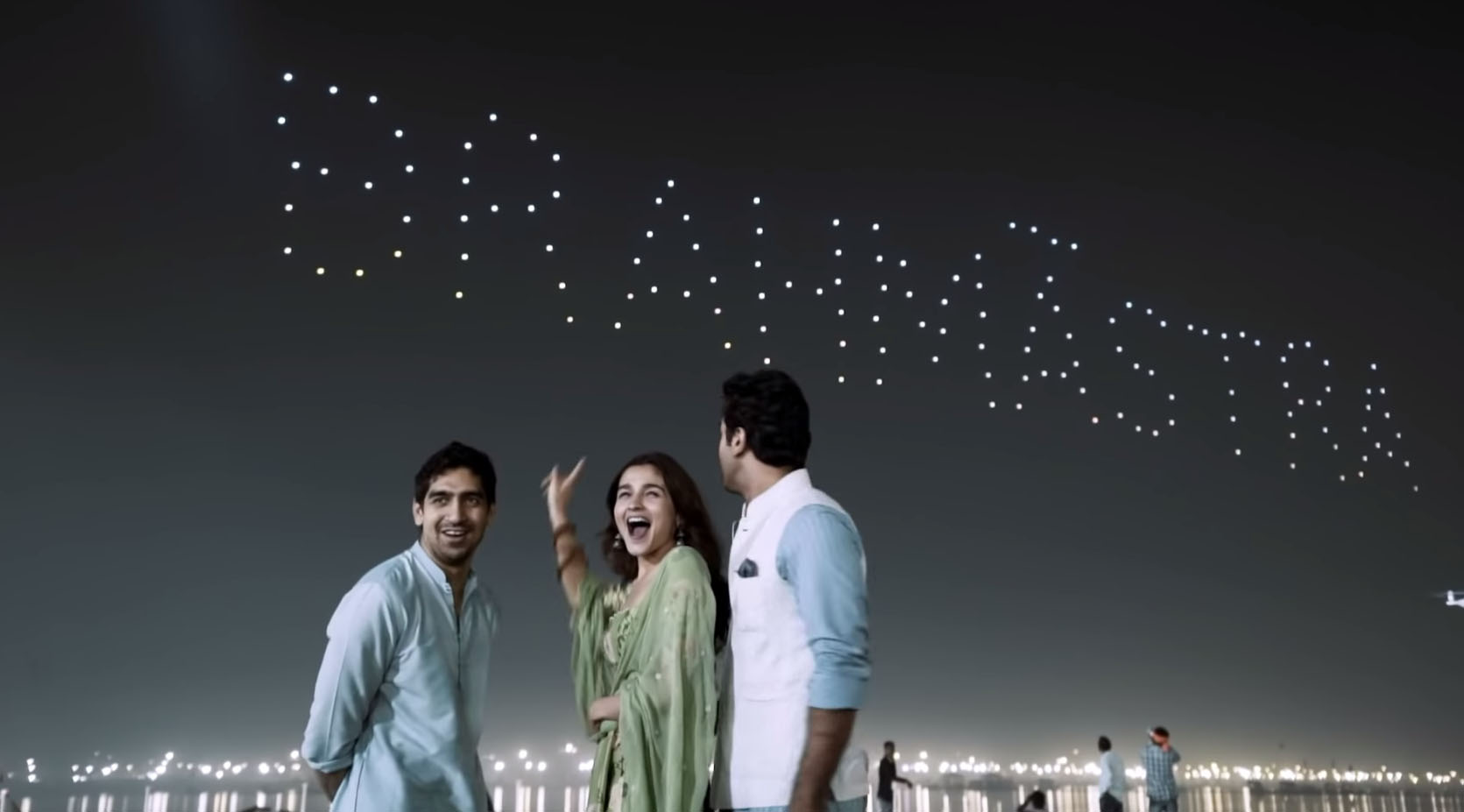 SAN FRANCISCO (Diya TV) — When it comes to Bollywood, the marketing stunts pulled by the movie business are next to none. Fox Star Hindi's latest release, 'Brahmastra', starring Alia Bhatt and Ranbir Kapoor showed up at the largest religious pilgrimage in India, known as the Kumbh Mela. While marketers have long promoted their client's brands at the Kumbh Melas to reach vast audiences from the remotest parts of India at one central location, 'Brahmastra' became the first film ever to unveil its logo at the Mela. A centuries old tradition, said to be dating back to 644 CE, The Mela brings together millions who come to take a dip in the holy waters.
And even though the movie is months away from release, the clever marketing stunt makes all the sense, given the 2019 Kumbh Mela attracted over 220 million people from all over India & the world. The stars along with director Ayan Mukerji were on hand for the exclusive reveal. A hundred and fifty drones lit up the night sky to premiere the logo for the magnum opus which also stars legendary actor, Amitabh Bachchan. The film, set to be part of an epic trilogy will release in theaters across North America this Christmas.
WATCH: What do Priyanka Chopra's Hollywood Co-stars think of her?
LOS ANGELES (Diya TV) — Diya TV hit the pink carpet to talk with Priyanka Chopra about her role in the new rom-com Isn't it Romantic. While we were there, we also spoke with her co-stars to see what they had to say about working with her.

Kenneth High contributed to this report.