Five Indian American Members of Congress feted at Indiaspora Gala
WASHINGTON, DC (Diya TV) — Were it not for Donald Trump's stunning win in November, the political story of Election 2016 could arguably be the ascent of the Indian-American community, who surprisingly now have five members in the United States Congress.
Seattle's Pramila Jayapal, a disciple of Bernie Sanders, became the first Indian-American woman to serve in the House after capturing Washington's 7th district.
Silicon Valley's Ro Khanna, in his second attempt in California's 17th district (and third overall), upset eight term Congressman Mike Honda.
All of them are Democrats and all were honored at the Indiaspora Gala, an Indian-American centered inaugural ball.
"Our legacy is nothing that we're going to do. Our legacy is built on what the next-generation does," said Rep. Bera before the crowd of 500 that came to the Marriott Marquis in Washington, DC.
It was the second time M.R. Rangaswami, founder of Indiaspora, organized a gala of this nature. Four years ago, it was pegged around President Obama's reelection. But given the historic nature of this election to the Indian-American community, the date was moved up to coincide with Congress' swearing-in date.
"We're 1% of the population and we're finally 1% of Congress itself," said Rangaswami.
Rep. Pramila Jayapal added "that we, Indian Americans, have a presence and have power in this country that matches now politically everything else that we do."
The bipartisan gala brought scores of members of Congress to attend, including many heavily involved in the US-India relationship like Republican Senator from Alaska, Dan Sullivan.
"It's an incredible community in terms of the rising political influence, but also in terms of what the Indian-American community is doing throughout the country," said Sullivan.
#Indiaspora 2017 kicking off on thought provoking note #IndianAmerican #politics pic.twitter.com/1O4abRujCC

— Diya TV (@DiyaTV) January 3, 2017
Houston Democratic Rep. Sheila Jackson Lee believes this new crop of colleagues will "make a real mark on the United States Congress primarily because they bring to this nation a recognition that we are a nation of many. And out of many, comes one. And comes unity."
Former Democratic Vice Presidential hopeful and current Virginia Senator Tim Kaine once oversaw the US-India relationship as the chair of the subcommittee in foreign relations. He appointed a number of Indian-Americans to cabinet posts when he served as governor of Virginia and believes strongly despite the upcoming change in administrations, "the ties are so natural" that the bond between the US and India will continue to grow.
It's a viewpoint shared by Democratic member of Congress Nancy Pelosi of San Francisco, who told Diya TV, "when people come from India to the United States, with their entrepreneurship, with their family values, with their commitment to community, they make America, more American."
"No matter which way the political winds blow," said Rep. Gabbard, "the commitment is there on behalf of the leaders of this country to strengthen the US-India friendship."
Other dignitaries in attendance included United States Assistant Secretary of Commerce Arun Kumar, potential U.S. Ambassador to India in the Trump administration, Ashley J. Tellis, DC Circuit Court of Appeals Judge Sri Srinivasan, New York Democratic Congressmembers Joe Crowley and Carolyn Maloney, Indiana Republican Congressman Todd Rokita, U.S. Surgeon General Vivek Murthy, Assistant Secretary of State for South and Central Asian Affairs, Nisha Desai Biswal, Indian Ambassador to the U.S. Navtej Sarna, Neera Tanden, President of the Center for American Progress and Nina Davuluri, Miss America 2014.
U.S. and India conduct joint military drill on Diego Garcia in Indian Ocean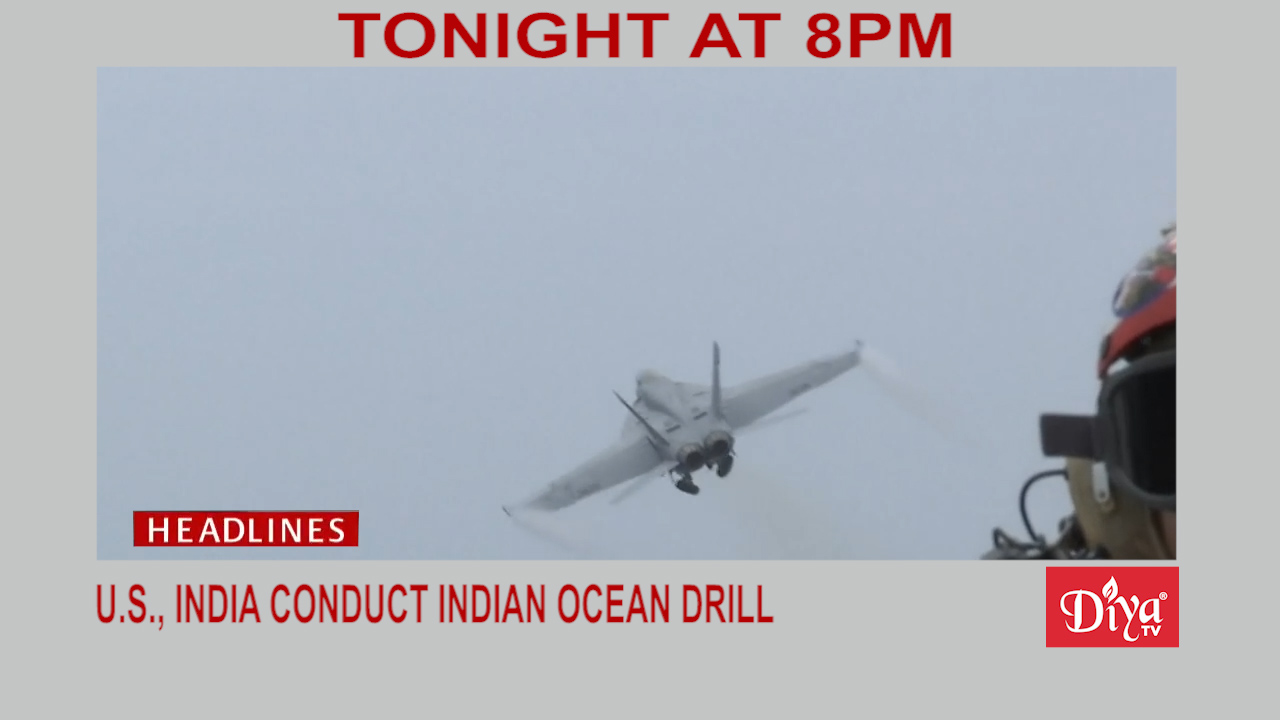 DIEGO GARCIA, Indian Ocean (Diya TV) — The U.S. and Indian Navies went submarine hunting in the Indian Ocean, their first bilateral anti-submarine warfare exercise since a signing pact to work more closely together last fall.

India's exports to China are up in 2019, while imports declined, leading to a $10 billion reduction in India's trade deficit with China. Analysts say the current Washington-Beijing trade war has also opened things up for India.

The Jallianwala Massacre 100 years ago that left hundreds dead and 1200 injured at the hands of British troops is considered a key turning point towards a free India. British prime minister Theresa May marked the occasion by expressing "deep regret", but there are still no apologies.

An effort by an American and British companies to help Jet Airways founder Naresh Goyal save the airline from collapse dissolved after Etihad Airways and TPG Capital threatened to walk away themselves if Goyal was part of the deal.

And comedian Hasan Minhaj, who won a 2017 Peabody Award, received another Peabody nomination in the entertainment category for his Netflix show, "Patriot Act with Hasan Minhaj."

Ravi Kapur & Alejandro Quintana contributed to this report.

Women filmmakers shine at the 2019 Indian Film Festival of Los Angeles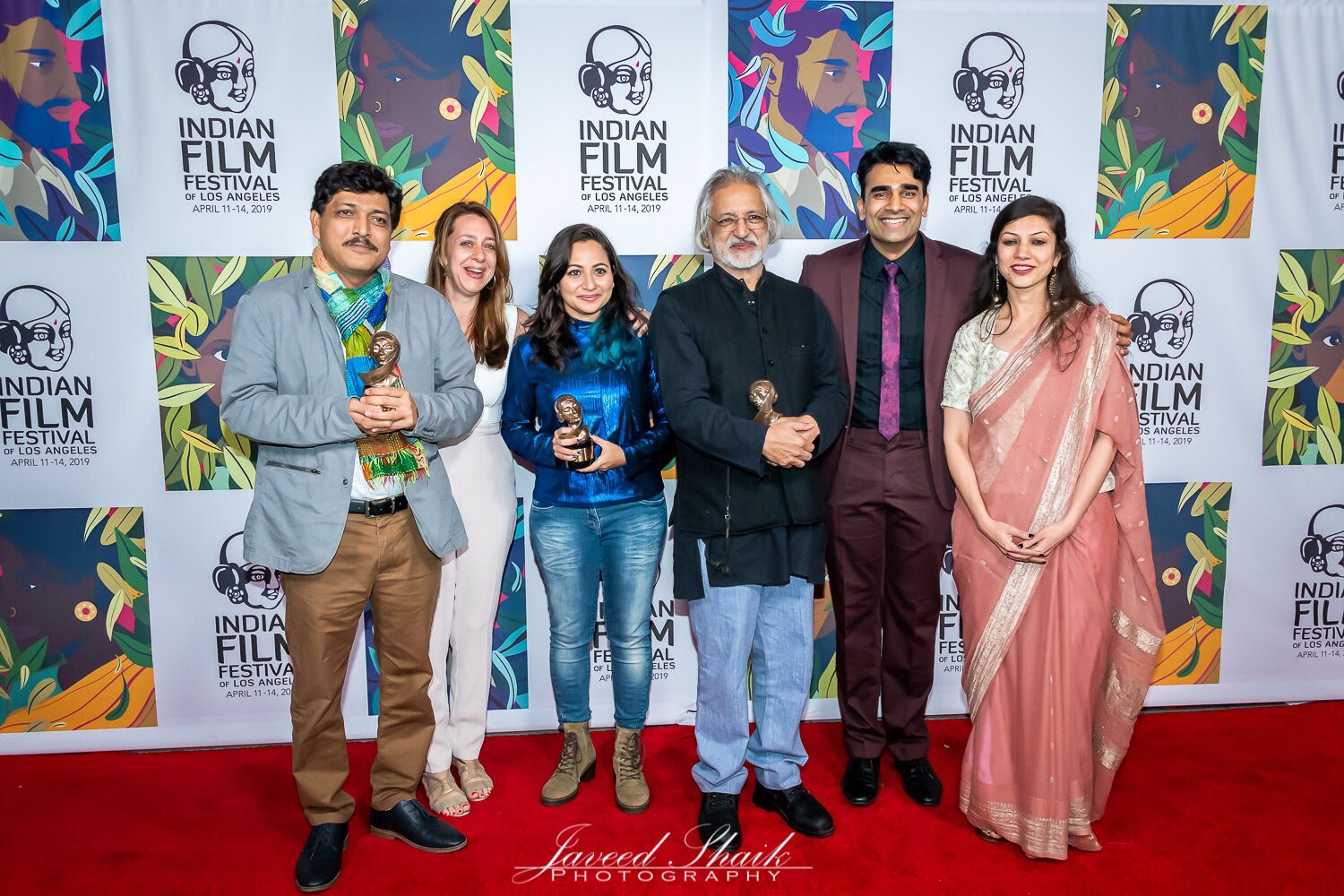 LOS ANGELES (Diya TV) — The 17th annual Indian Film Festival of Los Angeles (IFFLA) concluded Sunday night with the zany slice-of-life film, The Odds, directed by Megha Ramaswamy. Complete with a glamorous closing night red carpet, and an awards ceremony, the festival ended with an after party at the Spice Affair in Beverly Hills.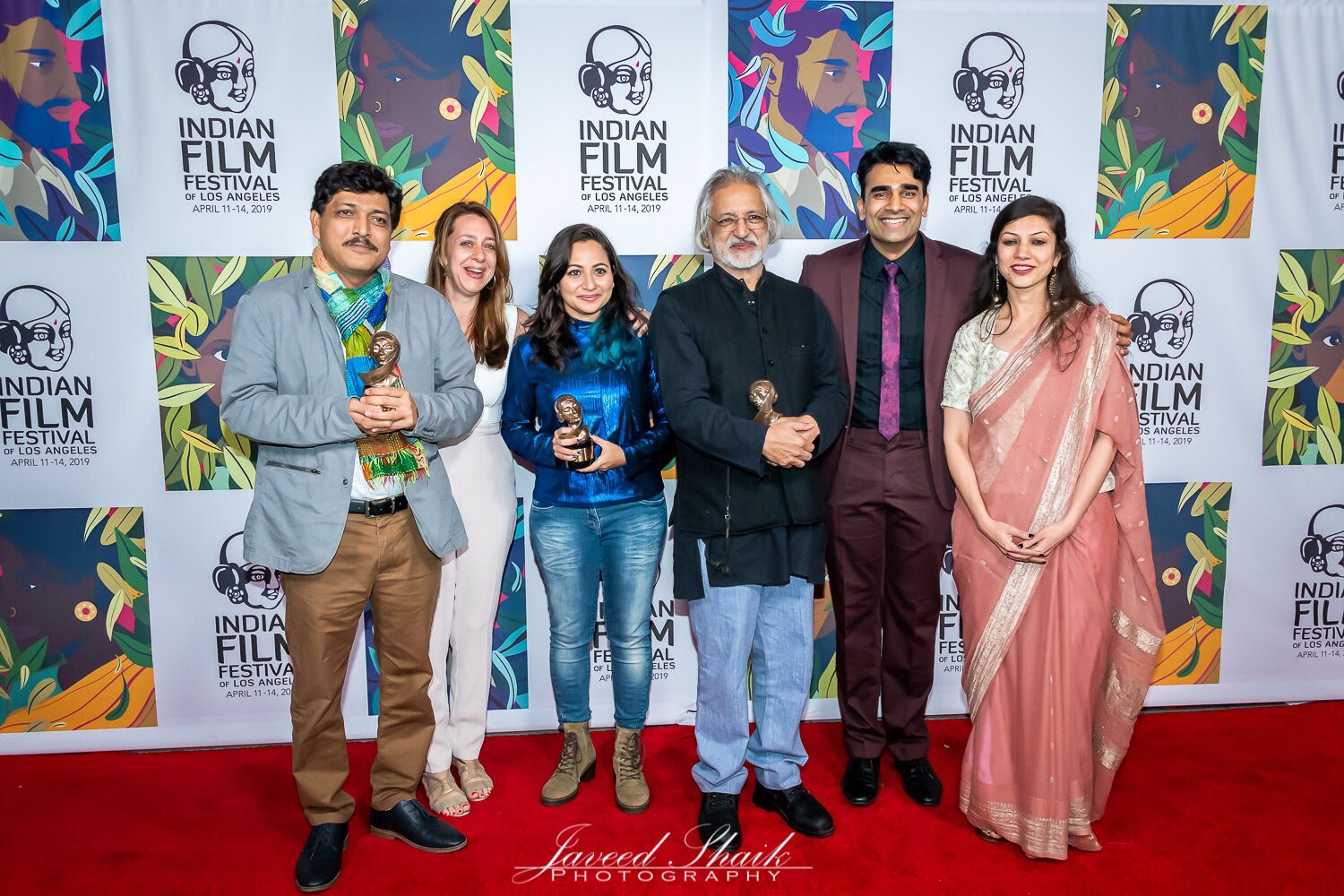 IFFLA was only four days this year (compared to five days in previous years), but there was still so much to see during that time. In addition to the curated set of films, there was an incredible panel discussion, Breaking in Brown: Making it to Series in TV's Golden Age, that featured panelists working in various fields in the television industry and their struggles to rise up through the ranks in the Hollywood while being brown.
This year's film lineup boasted five world premieres, two North American premieres, two U.S. premieres and eleven Los Angeles Premieres, with films presented in nine different languages. The overall atmosphere was very relaxed, even with films that tackled difficult subject matters. Roughly fifty percent of the films were directed by women. Filmmakers and staff alike hoped for a future where it will be normal to have women and men equally making films.

Kicking off the awards ceremony, Director of Programming, Mike Dougherty, announced the winner of the Grand Jury Prize for Best Feature, Widow of Silence.
"We present the Grand Jury prize to a film that illuminates a condition that most of the world doesn't get to see and shines a light on the characters that live through it everyday…This filmmaker's civic disobedience illustrates their love and compassion for their country and their people, and the craft of their film-making was beautifully wise and refined."
Director Praveen Morchhale was visibly surprised as he walked up to receive his award. The film he said was about those, "that nobody talks about and nobody treats them as a human." Even though it was Morchhale's first time at IFFLA, he felt as if he had been coming here for many years. He credited his win to the women in Kashmir the film portrayed.
The Audience Award for Best Feature went to Reason. Director Anand Patwardhan received a standing ovation when he went to collect his award. Patwardhan said, "most of the time our film is getting thrown out of festivals, I wasn't expecting this." He added that it meant a lot for the film to be well received at IFFLA and how that will hopefully impact its reception in India.
Shazia Iqbal's Bebaak was a crowd favorite winning the Audience Award For Best Short Film. The jury mentioned how she almost gave up on filming because she was getting thrown out of mosques. Iqbal spoke about how when people think of Muslims, they only think of Muslim men and not women, many of whom experience tremendous misogyny. She hopes people will be able to "see beyond what misogyny and religion does to people." Iqbal added, "a director is nothing without their team."

"a layered portrait of a woman determined to pursue her needs and impulses," the Grand Jury awarded their prize for Best Short to The Field from director Sandhya Suri. "the film takes images that normally evoke a sense of fear and flips the narrative on its head redefining a new more empowered world for the female protagonist and exploring an often unseen story of a woman's drive and agency over her own body and life," the jury added.

After the awards, Dougherty introduced the closing night film, The Odds by saying the film was the "perfect way to close IFFLA on a celebratory note."
One-on-One with Prime Minister Modi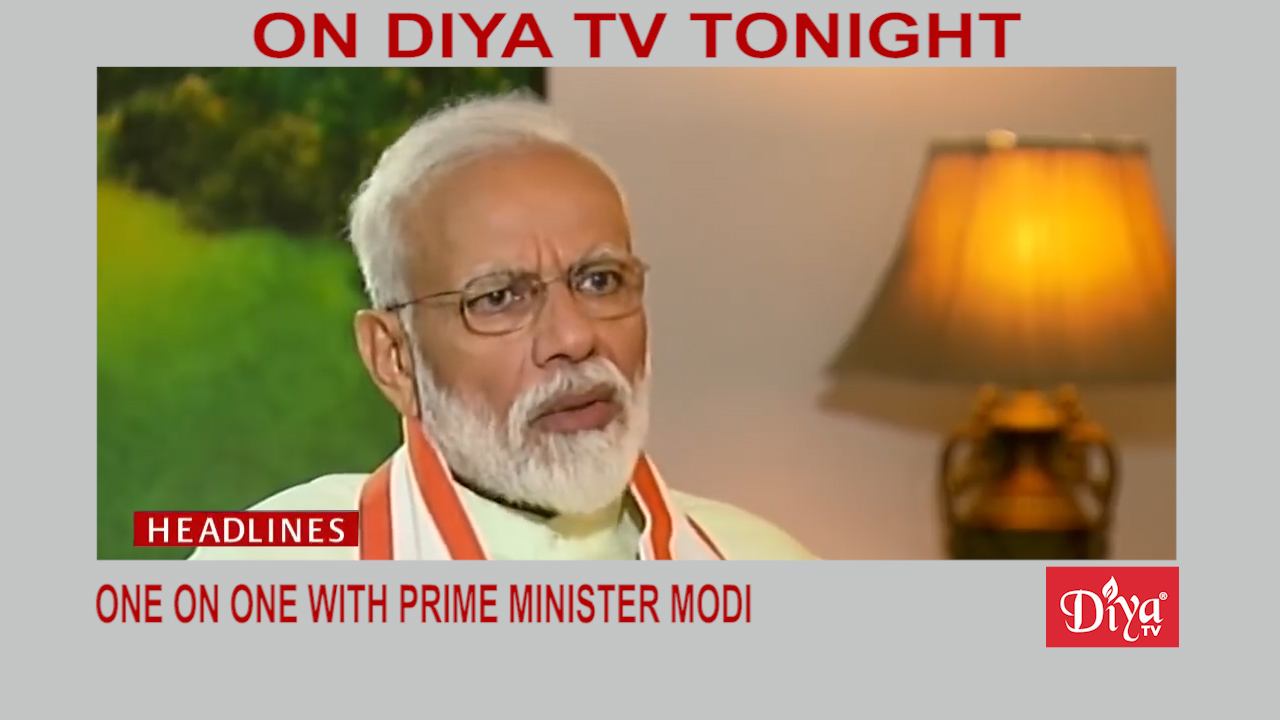 NEW DELHI (Diya TV) — In a rare sit-down interview in the middle of an election, Indian Prime Minister Narendra Modi discusses his first term and what he plans to accomplish if he is elected to a second term. Watch the full interview tonight on a special Diya TV Dialogue at 7 pm.

Two U.S. Senators are urging more negotiations with India over a Trump administration plan to end preferential imports because it could raise costs for American consumers.

Meanwhile, India purchased a missile system from Russia. Indian Defense Minister Nirmala Sitharaman is hopeful the deal will avoid sanctions and scrutiny from the U.S.

Thiru Vignarajah a former federal prosecutor, who also once served as deputy Attorney General in the state of Maryland, announced he is running for mayor of Baltimore as a Democrat.

And our entertainment reporter, Kari Lane will take you behind the scenes at the Indian Film Festival of Los Angeles, an event proudly sponsored by Diya TV, full of some of the brightest stars you will soon see on the silver screen.

Ravi Kapur & Alejandro Quintana contributed to this report.