Report: Snapchat's Parent Company files for IPO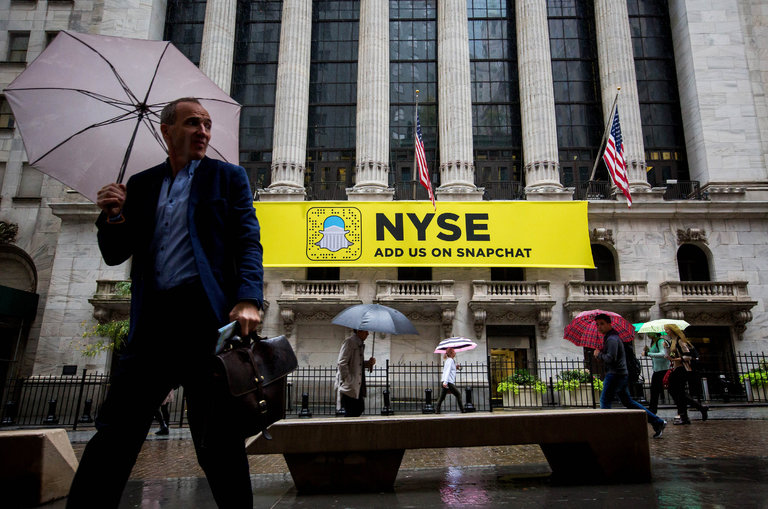 SAN FRANCISCO (Diya TV) — Snapchat has confidentially filed paperwork for an initial public offering, according to reports Tuesday from CNBC and Reuters.
Reports from both outlets said Snapchat, which recently changed its name to Snap Inc., has begun the process of going public.
Snapchat's IPO has been highly anticipated, and is expected to raise as much as $4 billion. That would ultimately give the company a valuation of $25 billion to $35 billion, according to Bloomberg. The company has raised $2.4 billion in funding to date, and currently carries a valuation of $18 billion.
Founded in a Stanford University dorm room in 2011, Snapchat has become a darling of the tech world, as it has grown from a simple disappearing-messages service into a digital video phenomenon. Its lofty goal is to essentially become the online generation's equivalent to television.
Snapchat has become wildly popular among young people, it's current user base has swelled to some 150 million daily active users. The company recently said it would make its first foray into hardware by selling video-capturing glasses out of vending machines for $129.99.
Advertisers have too been shelling out the big bucks to reach the coveted Millennial crowd and Snapchat's revenue could total $366.7 million this year, according to a report from eMarketer. The firm expects Snapchat's revenue to climb to nearly $1 billion in 2017.
Even the White House has set up a Snapchat account, and President Obama has given an interview on the company's in-house political show.
The company is reportedly looking to go public as early as the first quarter of 2017, however, an official timeframe has not yet been established. The event could very likely set the stage for the resurgence of tech IPOs. This year's largest public offering was from Chinese logistics company ZTO Express, which delivers packages ordered off Alibaba and other sites, and raised $1.4 billion in its New York Stock Exchange debut in October. The largest tech IPO in 2016 was from Line, another messaging app, which is popular in Asia.