Water Baloons, Pichkaris and Gulaal, Why this year's Holi is unlike any other
SANTA CLARA Calif. (Diya TV) Smear me with Pink and Orange, douse me in Blue in Green! Ahhh… All that I can imagine right now is having all these colors on me! The season of Spring blooms is here and "Holi" is the way millions celebrate the joy and cheer of this festival of colors. Holi is an an ancient festival of India and was originally known as 'Holika'. Holi is celebrated with great joy and gaiety on the full moon day in the month of Phalgun (generally in the month of March).
The festival across India is celebrated with different names, traditions. But, what makes Holi so unique and special is the spirit of it which remains the same throughout the country and even across the globe. Holi is a very lively festival celebrating the arrival of spring. It marks the season of hope and joy with the bright summer days. Fields get filled with crops promising a good harvest to the farmers and flowers bloom coloring the surroundings and filling fragrance in the air.
In different parts of the country, communities get together for large bonfires, families, friends and neighbors gather together around this symbolic fire and pour rice, coconuts and other offerings to pray and ward off any evil spirits. Every household prepares a special festive meal along with festive dishes and ambrosia to be offered to the holy fire. Puranpoli is a main delicacy in Mumbai, a stuffed sweet bread smothered with clarified butter that is a kid-favorite. The little ones come home after playing holi and chanting 'Holi re Holi puranachi poli'.
Holi is celebrated very uniquely in India, everyone wears a festive look (mostly seen in their white dresses). Market places get all buzzed up with activity as the shoppers start making preparations for the festival. Giant heaps of various hues of Gulaal (dyed pink corn starch) can be seen on the roadside few days before the festival. Pichkaris (commonly known as water guns), where every year they come up with different designs in the market attracting the children and obviously to get everybody drenched in color.
Speaking of pichkaris, Deepika Padukone's 'Balam Pichkari', from the movie 'Yeh Jawani Hai Deewani' is the modern day Bollywood representation of Holi and for you classic movie lovers, let's not forget the scandalous 'Rang Barse' from the film 'Silsila' starring Amitabh Bachchan & Shashi Kapoor, Rakhi and Rekha
California is not the only place dealing with a drought, this year India is facing some serious water shortage which has spurred off into social media campaign by nature activists and celebs urging folks to be mindful and conserve water. The impact of the drought goes beyond just the water shortage. Hydro power plants are a staple source of electricity in India, the droughts continue to have a long-tail with power cuts in addition to the water scarcity. The affected areas are among the metropolitan cities especially in the Southern states. Some state governments event went so far as to prohibit misuse of water in celebrating this festival.
Taking to Twitter Mumbai Police urged the people saying.. "Water = Life, No Water = No Life, Life or Holi"
Dry Holi is better than dry taps. #बुरानाबनोहोलीहै #WorldWaterDay pic.twitter.com/QNwbnlEjFs

— Mumbai Police (@MumbaiPolice) March 22, 2016
Despite all these severe weather changes, people in India are taking socially aware of the water problems and are using this an opportunity to teach and keeping a positive outlook and celebrating the festival without any water baloons or pichakaris…its a symbolic way to celebrate with just dry colors and keep the tradition alive with 'dry holi'
Women filmmakers shine at the 2019 Indian Film Festival of Los Angeles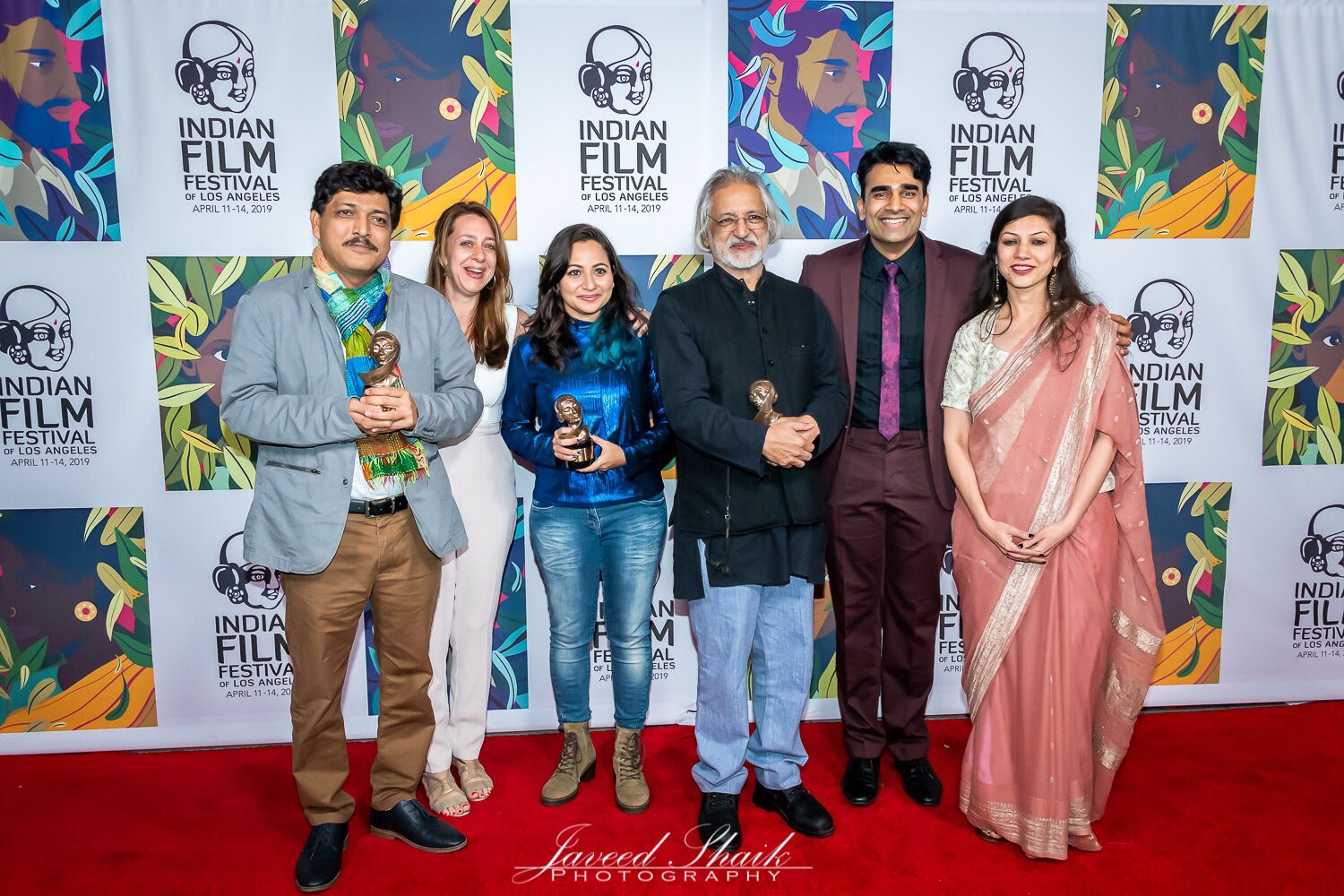 LOS ANGELES (Diya TV) — The 17th annual Indian Film Festival of Los Angeles (IFFLA) concluded Sunday night with the zany slice-of-life film, The Odds, directed by Megha Ramaswamy. Complete with a glamorous closing night red carpet, and an awards ceremony, the festival ended with an after party at the Spice Affair in Beverly Hills.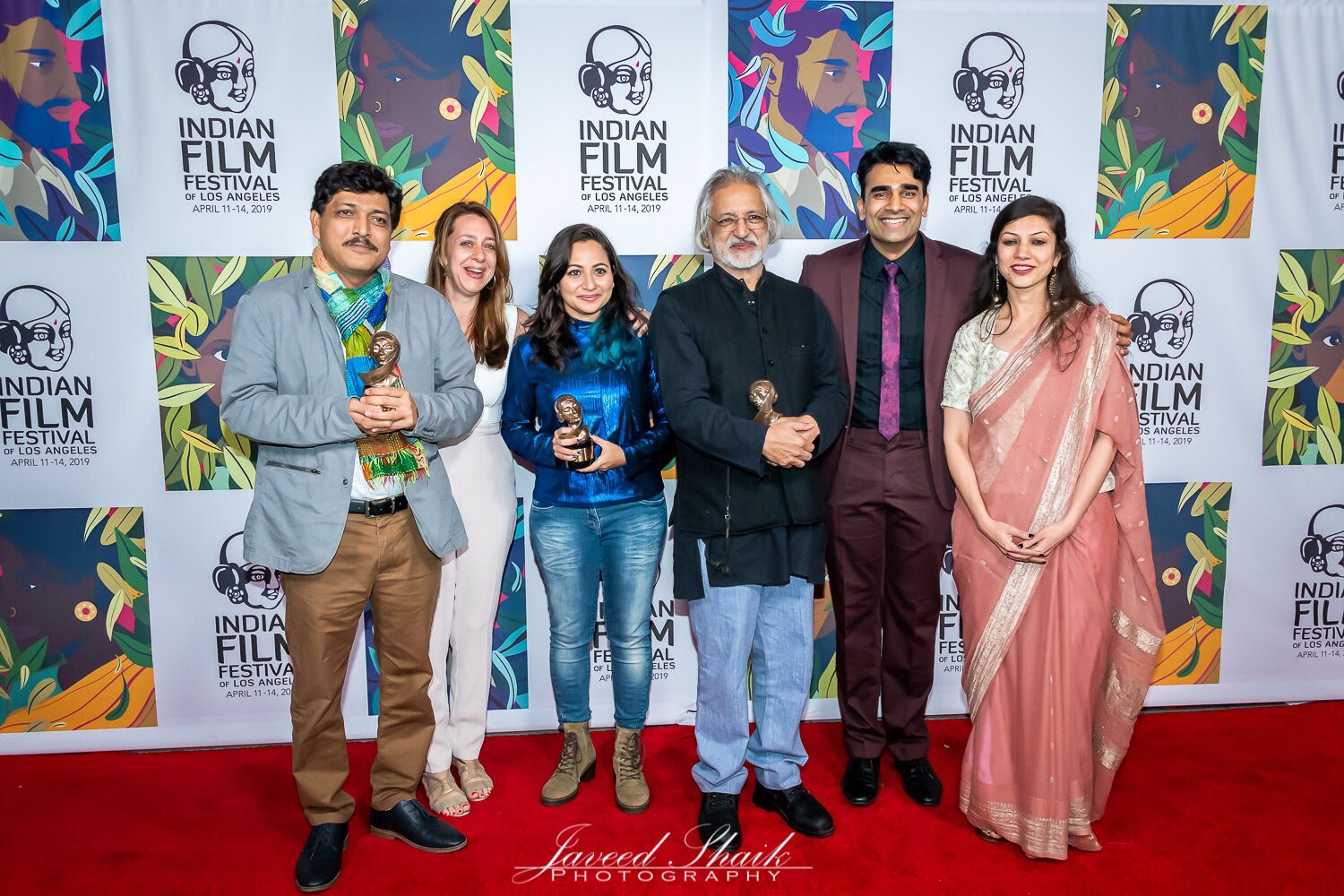 IFFLA was only four days this year (compared to five days in previous years), but there was still so much to see during that time. In addition to the curated set of films, there was an incredible panel discussion, Breaking in Brown: Making it to Series in TV's Golden Age, that featured panelists working in various fields in the television industry and their struggles to rise up through the ranks in the Hollywood while being brown.
This year's film lineup boasted five world premieres, two North American premieres, two U.S. premieres and eleven Los Angeles Premieres, with films presented in nine different languages. The overall atmosphere was very relaxed, even with films that tackled difficult subject matters. Roughly fifty percent of the films were directed by women. Filmmakers and staff alike hoped for a future where it will be normal to have women and men equally making films.

Kicking off the awards ceremony, Director of Programming, Mike Dougherty, announced the winner of the Grand Jury Prize for Best Feature, Widow of Silence.
"We present the Grand Jury prize to a film that illuminates a condition that most of the world doesn't get to see and shines a light on the characters that live through it everyday…This filmmaker's civic disobedience illustrates their love and compassion for their country and their people, and the craft of their film-making was beautifully wise and refined."
Director Praveen Morchhale was visibly surprised as he walked up to receive his award. The film he said was about those, "that nobody talks about and nobody treats them as a human." Even though it was Morchhale's first time at IFFLA, he felt as if he had been coming here for many years. He credited his win to the women in Kashmir the film portrayed.
The Audience Award for Best Feature went to Reason. Director Anand Patwardhan received a standing ovation when he went to collect his award. Patwardhan said, "most of the time our film is getting thrown out of festivals, I wasn't expecting this." He added that it meant a lot for the film to be well received at IFFLA and how that will hopefully impact its reception in India.
Shazia Iqbal's Bebaak was a crowd favorite winning the Audience Award For Best Short Film. The jury mentioned how she almost gave up on filming because she was getting thrown out of mosques. Iqbal spoke about how when people think of Muslims, they only think of Muslim men and not women, many of whom experience tremendous misogyny. She hopes people will be able to "see beyond what misogyny and religion does to people." Iqbal added, "a director is nothing without their team."

"a layered portrait of a woman determined to pursue her needs and impulses," the Grand Jury awarded their prize for Best Short to The Field from director Sandhya Suri. "the film takes images that normally evoke a sense of fear and flips the narrative on its head redefining a new more empowered world for the female protagonist and exploring an often unseen story of a woman's drive and agency over her own body and life," the jury added.

After the awards, Dougherty introduced the closing night film, The Odds by saying the film was the "perfect way to close IFFLA on a celebratory note."
Bollywood actress Tabu honored at 2019 IFFLA Opening Night
LOS ANGELES (Diya TV) — The 17th annual Indian Film Festival of Los Angeles (IFFLA) is officially underway, kicking off the festivities last night at the Ahrya Fine Arts Theatre in Beverly Hills with a tribute to the renowned Bollywood actress Tabu.
Christina Marouda, Founder and Executive Director of IFFLA, introduced Tabu's notable accomplishments. "Her work and personality embody everything that IFFLA is about" Marouda said "being fearless, versatile, independent in spirit, unwilling to compromise, brilliant in the range of her performances, and simply beautiful. With half of the festival's 2019 line-up directed by female filmmakers, this [year's IFFLA] couldn't be a stronger celebration of women in Indian cinema."
The audience was treated to a moderated interview with Tabu in which she discussed her interest in flawed and immoral characters, as well as how she has enjoyed combining a career of commercial success with one of artistic reinvention.
The interview was followed by a screening of Tabu's most recent film Andhadhun, directed by Sriram Raghavan and co-starring Ayushmann Khurrana. The black comedy is a triumph of chaos in all the right ways; weaving humor with horrible acts of violence, shifting storylines and ratcheting up the tension. Tabu brings her legendary intensity to every scene, flowing effortlessly from casual and comical to duplicitous and menacing. She is a villain in a story with no true hero, allowing her to flex her most manipulative muscles.
IFFLA is unabashedly confronting diversity in Hollywood, not as a trend, but as a mission. Not only featuring a curated set of film programs designed to support the growing interest in the Indian entertainment industry, but – just as importantly – supporting filmmakers of Indian and South Asian descent in career development and expanding opportunity as they establish themselves in various mainstream Hollywood systems.
This years programming includes Ronny Sen's directorial debut Cat Sticks, which screened at Slamdance, Ashish Pandey's Kashmir-set drama Nooreh, which won at Busan, family drama Love Goes Through Your Mind, directed by UCLA alum Ronak Shah and Safdar Rahman's Chippa. Additional programming also features a TV-centric panel titled 'Breaking in Brown: Making it to Series in TV's Golden Age' featuring the work of South Asian talent in broadcast and streaming.
The 17th annual Indian Film Festival of Los Angeles (IFFLA) is taking place April 11-14, 2019 at Regal L.A. LIVE in downtown Los Angeles. The Opening and Closing Night Galas will be at the Ahrya Fine Arts Theater in Beverly Hills. For tickets and information on programming visit https://www.indianfilmfestival.org
Diya TV is a proud sponsor of the festival
Study finds Churchill responsible for 1943 Bengal famine, killing more than 3 million Indians
SAN FRANCISCO (Diya TV) — A new study using soil analysis says Former British Prime Minister Winston Churchill's policies triggered the 1943 Bengal famine that lead to the deaths of more than 3 million Indians from starvation and disease.

Delta and Korean Airlines apologized to the family of two Indian-American teens who were kicked off a flight on their way to the Philippines because they asked the airline not to serve peanuts around them because of allergies. The teens, who were traveling by themselves, are now back safely with their family.

Dun & Bradstreet, a major player in business data and analytics, named Neeraj Sahai President of Dun & Bradstreet International.

Priyanka Chopra Jonas launched a new series on YouTube called "If I Could Tell You One Thing." Her first show features Olympian Simone Biles, fashion icon Diane von Furstenburg and comedienne Awkawfina.

And we'll have a round-up of the some of the best April Fools Day pranks, including one from Ola Cabs, who decided it would be the right day to launch a new line of portable restrooms.

Ravi Kapur & Alejandro Quintana contributed to this report.