Historic Night for South Asians at the 2016 Academy Awards
Filmmakers Sharmeen Obaid-Chinoy and Asif Kapadia win Oscars for their respective documentaries; Priyanka Chopra and Dev Patel present awards
HOLLYWOOD, Calif. (Diya TV) — On a night where diversity in Hollywood was top of mind, if not fully represented on center stage, two Desis won Academy Awards back-to-back for their respective works in documentary film. 
Pakistani filmmaker Sharmeen Obaid-Chinoy won the Oscar for Best Documentary, Short Subject for her film, "A Girl in the River: The Price of Forgiveness," an intense real-life story of Saba, an 18 year old Pakistani girl attacked by her father and uncle for eloping.
Saba survived to tell her story and the film has become a call to arms to counter so-called 'honor' killings. In light of the documentary, Pakistani Prime Minister Nawaz Sharif committed to "rid Pakistan of this evil" with new legislation.
This is Obaid-Chinoy's second Academy Award. She won an Oscar in 2012 for her documentary Saving Face.
V shud also b very proud that govt has acknowledged the problem & is working on tougher legislation! Signs of a democracy #pakistan 2/2

— Sharmeen Obaid (@sharmeenochinoy) February 28, 2016
Asif Kapadia and James Gay-Rees received Best Documentary Feature Academy Awards for 'Amy.' The Academy Award comes on the heels of Kapadia's Grammy win last week, when 'Amy' won for Best Music Film.
Indo-British filmmaker Kapadia directed the untold story of British singer Amy Winehouse, a six-time Grammy winner who died in 2011 at the age of 27.
Winehouse's strong personality, turbulent marriage to Blake Fielder-Civil and love-hate relationship with the press are showcased in her music and the documentary.
This was Kapadia's first Academy Award.
#AMY – Best Documentary Feature Wow!!!!!! pic.twitter.com/iNFkHZ9DCo

— asifkapadia (@asifkapadia) February 29, 2016
Priyanka Chopra, star of the ABC drama "Quantico" and Dev Patel of "Slumdog Millionaire" fame presented awards during the show.
This year's spectacle was mired in controversy, highlighted on social media under the moniker #OscarsSoWhite, when it was revealed the Academy nominated an all-white slate of actors for the second year in a row.
Last month, the Academy vowed to double the number of women and minority members by 2020 and adopted controversial new rules that will allow it to take away voting rights from inactive members.
San Francisco Bay Area resident Sanjay Patel's animated short "Sanjay's Super Team" did not bring home Oscar gold, but the Disney-Pixar animator impressed many in his debut directorial effort. Watch Diya TV's exclusive story on how the short was conceived thanks to a push from Pixar legend John Lassiter.
Here's the complete list of winners at the 88th Academy Awards:
Best Picture: "Spotlight."
Actor: Leonardo DiCaprio, "The Revenant."
Actress: Brie Larson, "Room."
Supporting Actor: Mark Rylance, "Bridge of Spies."
Supporting Actress: Alicia Vikander, "The Danish Girl."
Directing: Alejandro G. Inarritu, "The Revenant."
Foreign Language Film: "Son of Saul."
Adapted Screenplay: "The Big Short."
Original Screenplay: "Spotlight."
Animated Feature Film: "Inside Out."
Production Design: "Mad Max: Fury Road."
Cinematography: "The Revenant."
Sound Mixing: "Mad Max: Fury Road."
Sound Editing: "Mad Max: Fury Road."
Original Score: "The Hateful Eight."
Original Song: "Writing's on the Wall" from "Spectre."
Costume Design: "Mad Max: Fury Road."
Documentary Feature: "Amy."
Documentary (short subject): "A Girl in the River: The Price of Forgiveness."
Film Editing: "Mad Max: Fury Road."
Makeup and Hairstyling: "Mad Max: Fury Road."
Animated Short Film: "Bear Story."
Live Action Short Film: "Stutterer."
Visual Effects: "Ex Machina."
Information from the Associated Press contributed to this report.
Women filmmakers shine at the 2019 Indian Film Festival of Los Angeles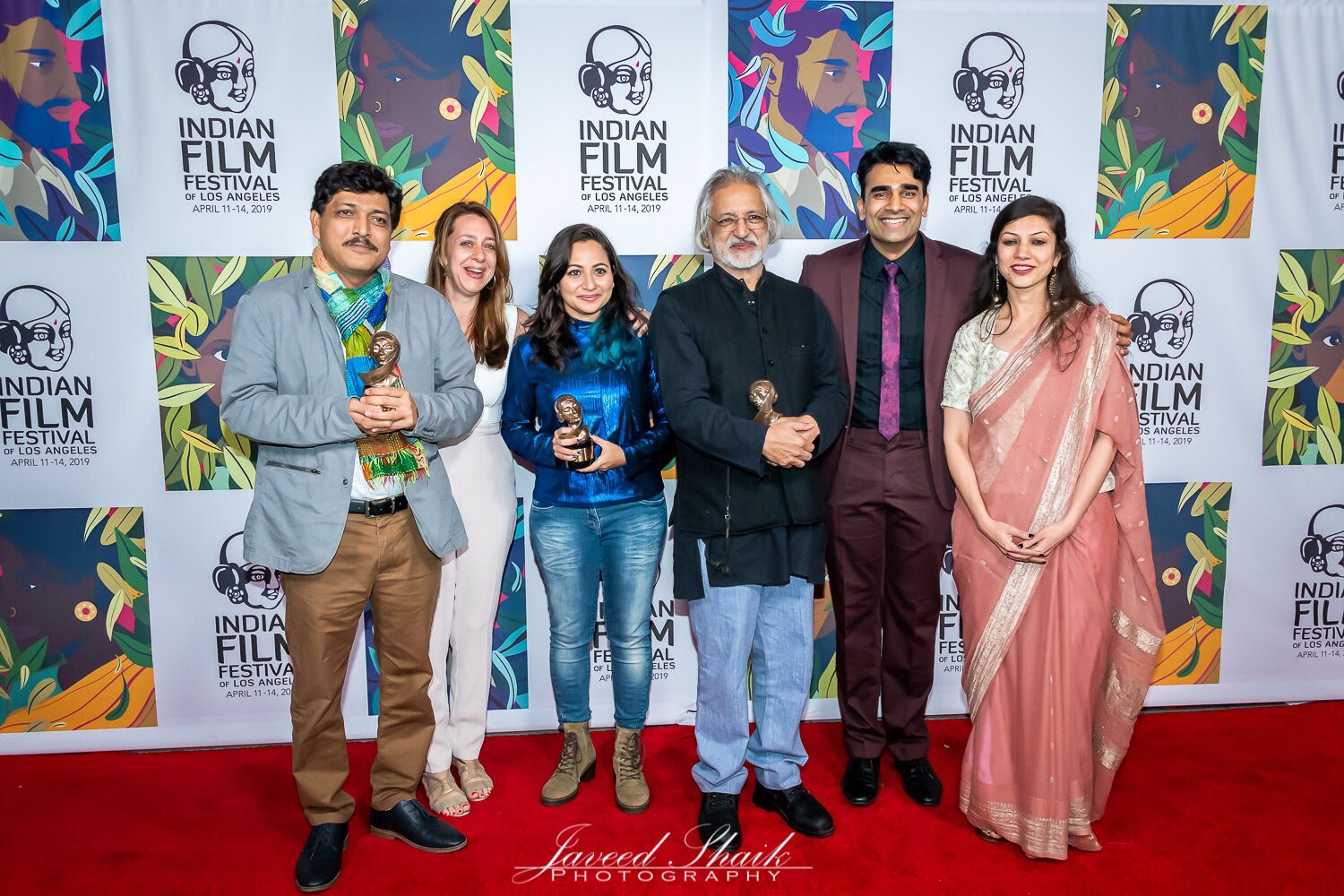 LOS ANGELES (Diya TV) — The 17th annual Indian Film Festival of Los Angeles (IFFLA) concluded Sunday night with the zany slice-of-life film, The Odds, directed by Megha Ramaswamy. Complete with a glamorous closing night red carpet, and an awards ceremony, the festival ended with an after party at the Spice Affair in Beverly Hills.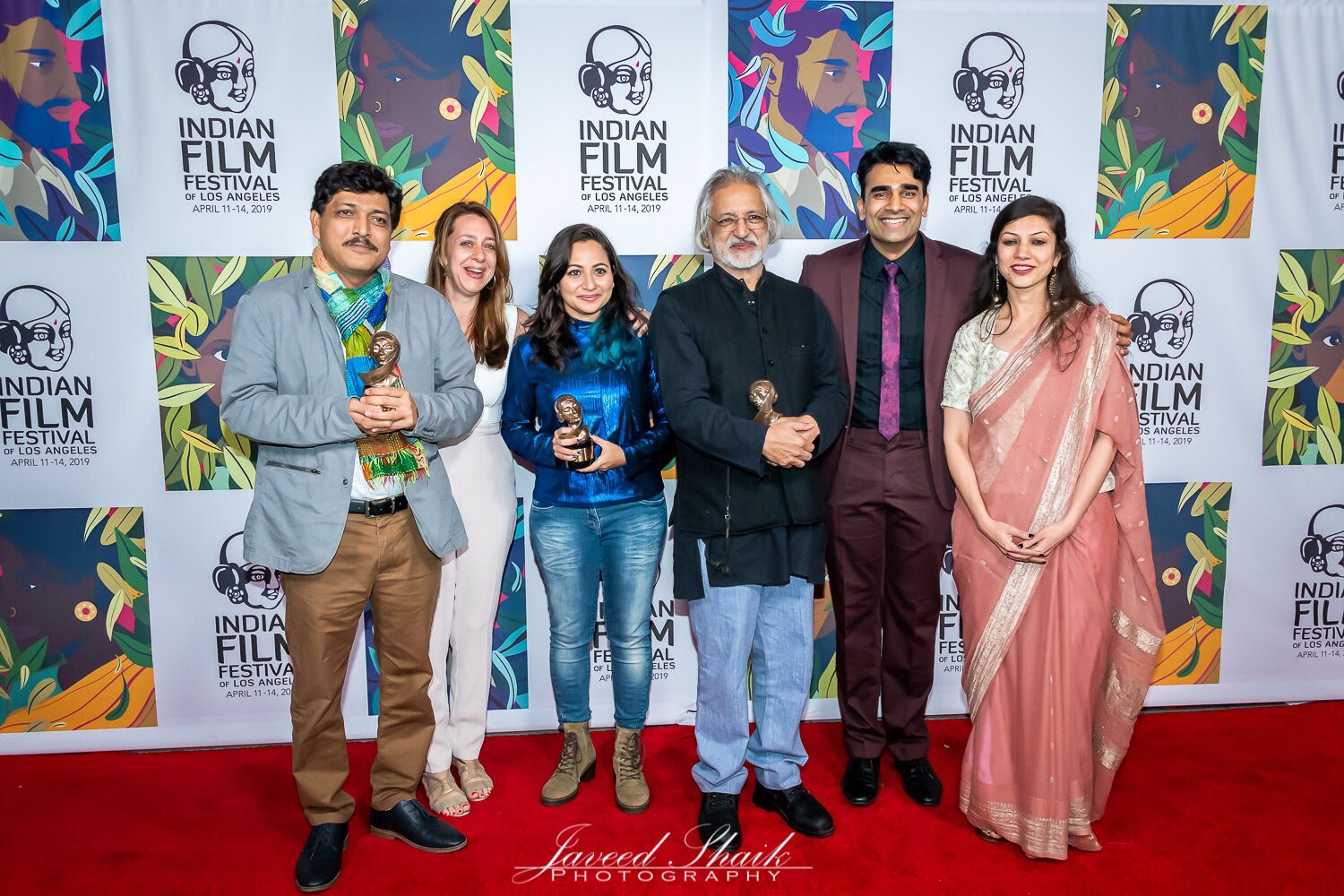 IFFLA was only four days this year (compared to five days in previous years), but there was still so much to see during that time. In addition to the curated set of films, there was an incredible panel discussion, Breaking in Brown: Making it to Series in TV's Golden Age, that featured panelists working in various fields in the television industry and their struggles to rise up through the ranks in the Hollywood while being brown.
This year's film lineup boasted five world premieres, two North American premieres, two U.S. premieres and eleven Los Angeles Premieres, with films presented in nine different languages. The overall atmosphere was very relaxed, even with films that tackled difficult subject matters. Roughly fifty percent of the films were directed by women. Filmmakers and staff alike hoped for a future where it will be normal to have women and men equally making films.

Kicking off the awards ceremony, Director of Programming, Mike Dougherty, announced the winner of the Grand Jury Prize for Best Feature, Widow of Silence.
"We present the Grand Jury prize to a film that illuminates a condition that most of the world doesn't get to see and shines a light on the characters that live through it everyday…This filmmaker's civic disobedience illustrates their love and compassion for their country and their people, and the craft of their film-making was beautifully wise and refined."
Director Praveen Morchhale was visibly surprised as he walked up to receive his award. The film he said was about those, "that nobody talks about and nobody treats them as a human." Even though it was Morchhale's first time at IFFLA, he felt as if he had been coming here for many years. He credited his win to the women in Kashmir the film portrayed.
The Audience Award for Best Feature went to Reason. Director Anand Patwardhan received a standing ovation when he went to collect his award. Patwardhan said, "most of the time our film is getting thrown out of festivals, I wasn't expecting this." He added that it meant a lot for the film to be well received at IFFLA and how that will hopefully impact its reception in India.
Shazia Iqbal's Bebaak was a crowd favorite winning the Audience Award For Best Short Film. The jury mentioned how she almost gave up on filming because she was getting thrown out of mosques. Iqbal spoke about how when people think of Muslims, they only think of Muslim men and not women, many of whom experience tremendous misogyny. She hopes people will be able to "see beyond what misogyny and religion does to people." Iqbal added, "a director is nothing without their team."

"a layered portrait of a woman determined to pursue her needs and impulses," the Grand Jury awarded their prize for Best Short to The Field from director Sandhya Suri. "the film takes images that normally evoke a sense of fear and flips the narrative on its head redefining a new more empowered world for the female protagonist and exploring an often unseen story of a woman's drive and agency over her own body and life," the jury added.

After the awards, Dougherty introduced the closing night film, The Odds by saying the film was the "perfect way to close IFFLA on a celebratory note."
Bollywood actress Tabu honored at 2019 IFFLA Opening Night
LOS ANGELES (Diya TV) — The 17th annual Indian Film Festival of Los Angeles (IFFLA) is officially underway, kicking off the festivities last night at the Ahrya Fine Arts Theatre in Beverly Hills with a tribute to the renowned Bollywood actress Tabu.
Christina Marouda, Founder and Executive Director of IFFLA, introduced Tabu's notable accomplishments. "Her work and personality embody everything that IFFLA is about" Marouda said "being fearless, versatile, independent in spirit, unwilling to compromise, brilliant in the range of her performances, and simply beautiful. With half of the festival's 2019 line-up directed by female filmmakers, this [year's IFFLA] couldn't be a stronger celebration of women in Indian cinema."
The audience was treated to a moderated interview with Tabu in which she discussed her interest in flawed and immoral characters, as well as how she has enjoyed combining a career of commercial success with one of artistic reinvention.
The interview was followed by a screening of Tabu's most recent film Andhadhun, directed by Sriram Raghavan and co-starring Ayushmann Khurrana. The black comedy is a triumph of chaos in all the right ways; weaving humor with horrible acts of violence, shifting storylines and ratcheting up the tension. Tabu brings her legendary intensity to every scene, flowing effortlessly from casual and comical to duplicitous and menacing. She is a villain in a story with no true hero, allowing her to flex her most manipulative muscles.
IFFLA is unabashedly confronting diversity in Hollywood, not as a trend, but as a mission. Not only featuring a curated set of film programs designed to support the growing interest in the Indian entertainment industry, but – just as importantly – supporting filmmakers of Indian and South Asian descent in career development and expanding opportunity as they establish themselves in various mainstream Hollywood systems.
This years programming includes Ronny Sen's directorial debut Cat Sticks, which screened at Slamdance, Ashish Pandey's Kashmir-set drama Nooreh, which won at Busan, family drama Love Goes Through Your Mind, directed by UCLA alum Ronak Shah and Safdar Rahman's Chippa. Additional programming also features a TV-centric panel titled 'Breaking in Brown: Making it to Series in TV's Golden Age' featuring the work of South Asian talent in broadcast and streaming.
The 17th annual Indian Film Festival of Los Angeles (IFFLA) is taking place April 11-14, 2019 at Regal L.A. LIVE in downtown Los Angeles. The Opening and Closing Night Galas will be at the Ahrya Fine Arts Theater in Beverly Hills. For tickets and information on programming visit https://www.indianfilmfestival.org
Diya TV is a proud sponsor of the festival
Study finds Churchill responsible for 1943 Bengal famine, killing more than 3 million Indians
SAN FRANCISCO (Diya TV) — A new study using soil analysis says Former British Prime Minister Winston Churchill's policies triggered the 1943 Bengal famine that lead to the deaths of more than 3 million Indians from starvation and disease.

Delta and Korean Airlines apologized to the family of two Indian-American teens who were kicked off a flight on their way to the Philippines because they asked the airline not to serve peanuts around them because of allergies. The teens, who were traveling by themselves, are now back safely with their family.

Dun & Bradstreet, a major player in business data and analytics, named Neeraj Sahai President of Dun & Bradstreet International.

Priyanka Chopra Jonas launched a new series on YouTube called "If I Could Tell You One Thing." Her first show features Olympian Simone Biles, fashion icon Diane von Furstenburg and comedienne Awkawfina.

And we'll have a round-up of the some of the best April Fools Day pranks, including one from Ola Cabs, who decided it would be the right day to launch a new line of portable restrooms.

Ravi Kapur & Alejandro Quintana contributed to this report.