NEERJA: An Intriguing Film on Bravery and Sacrifice
(DIYA TV) — Fashion diva Sonam Kapoor, known for playing "girl next door" roles, takes on a new challenge as a brave air-hostess in the upcoming film "Neerja."
Directed by Ram Madhvani, the film is based on the real-life story of Neerja Bhanot, a 23 year old PAN AM senior flight attendant that risked her life to save the passengers on the ill-fated flight 73 that was hijacked while on the tarmac in Pakistan.
Neerja is an ordinary girl turned extraordinary, who showed immense bravery and courageousness in saving 380 lives that day. Although, she survived this bout with terrorists, she later passed away while saving three little children.
Sonam Kapoor truly brings Neerja to life.
"LOVED IT! Sonam, what an incredible performance. Can't remember the last time I cried this much. Congrats! STAND PROUD!", said Hrithik Roshan in a tweet.
Reports also mention Sonam took very stringent measures of learning the real life character, interacting closely with Rama Bhanot (Neerja's Mother) who was able to assist Sonam to live up to the real life Neerja's character.  
Harish Bhanot and Rama Bhanot characters were brilliantly played by Yogender Tikku and Shabana Azmi. Azmi shines throughout and mentions "Rama Bhanot is not just an other person to me but there was this instant connect to her. There is a wonderful arc in this characterization because starting from being a regular mother, she rises above to become that person who has faced an immense tragedy and her own personal loss is able to overcome it and embrace this incident of her daughter sacrificed her life to the nation," she added.
White Supremacist kills 49 at New Zealand mosque
SAN FRANCISCO (Diya TV) — Two mosques in New Zealand were targeted in what appears to be a coordinated racist attack. 49 people are dead and 49 others are seriously wounded. Three people are in custody for the carnage, including a 28-year-old Australian self-proclaimed racist man who livestreamed the bloodshed.
The Bangladesh cricket team was visiting one of the mosques at the time of the attack and escaped through a park.

The U.S. announced they will build six atomic power plants in India in another major step in bettering bilateral ties. India also received a special waiver from the Nuclear Suppliers Group to sign cooperation agreements with a dozen nations.

In a one on one with FCC Chairman Ajit Pai — we'll preview our exclusive conversation with the man who's become a household name for heading one of the most important oversight agencies in the U.S. government.

Bollywood star Aamir Khan is bringing 'Forrest Gump' to the Bollywood big screen, buying the rights to the classic from Paramount. Khan will star in the title role.

And YouTube sensation Lilly Singh will become the first South Asian ever to host a broadcast network late night show, as she will take over the 1:30 a.m. time slot on NBC. "A Little Late with Lilly Singh" debuts in September.

Ravi Kapur & Alejandro Quintana contributed to this report.

Alia & Ranbir promote new film at Kumbh Mela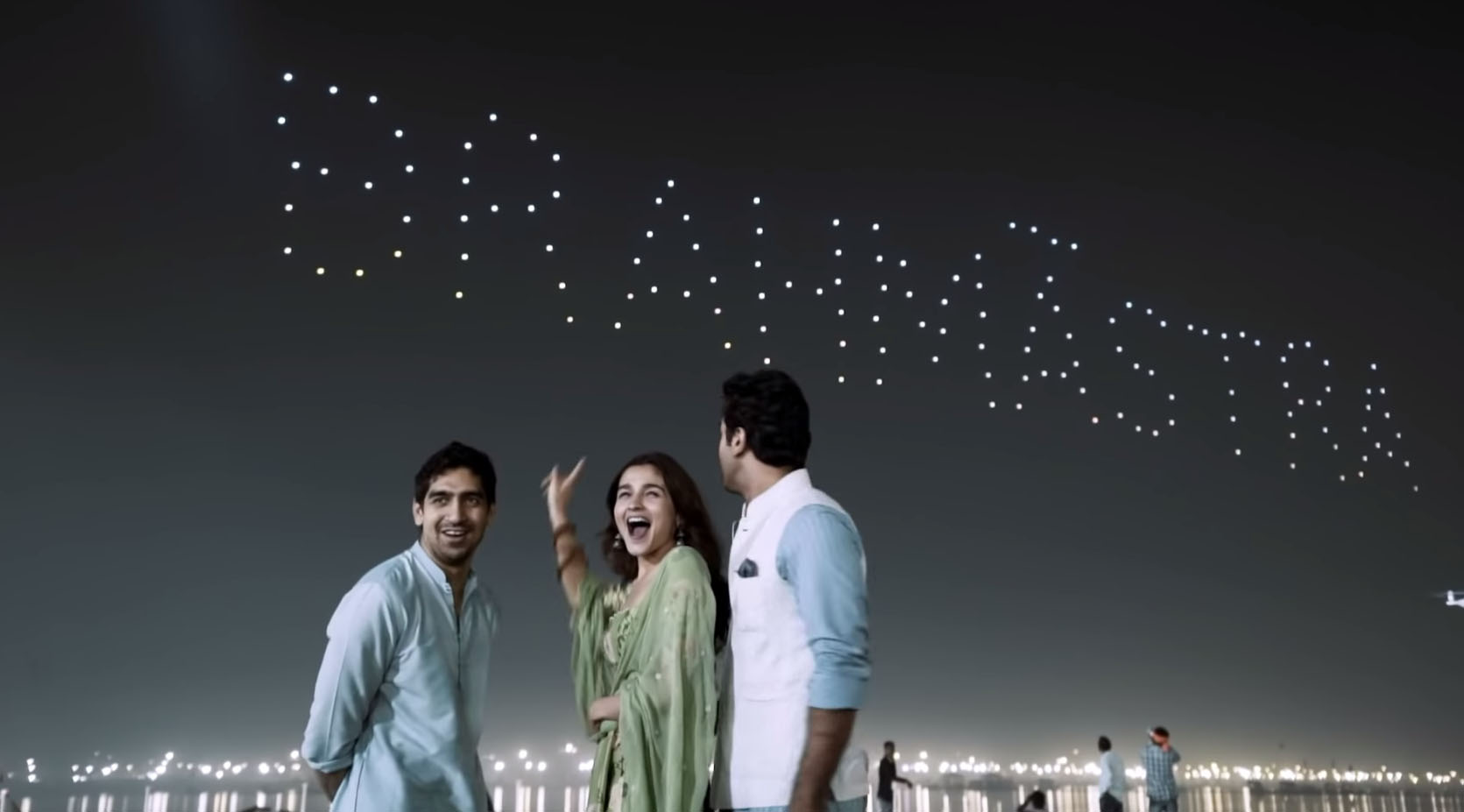 SAN FRANCISCO (Diya TV) — When it comes to Bollywood, the marketing stunts pulled by the movie business are next to none. Fox Star Hindi's latest release, 'Brahmastra', starring Alia Bhatt and Ranbir Kapoor showed up at the largest religious pilgrimage in India, known as the Kumbh Mela. While marketers have long promoted their client's brands at the Kumbh Melas to reach vast audiences from the remotest parts of India at one central location, 'Brahmastra' became the first film ever to unveil its logo at the Mela. A centuries old tradition, said to be dating back to 644 CE, The Mela brings together millions who come to take a dip in the holy waters.
And even though the movie is months away from release, the clever marketing stunt makes all the sense, given the 2019 Kumbh Mela attracted over 220 million people from all over India & the world. The stars along with director Ayan Mukerji were on hand for the exclusive reveal. A hundred and fifty drones lit up the night sky to premiere the logo for the magnum opus which also stars legendary actor, Amitabh Bachchan. The film, set to be part of an epic trilogy will release in theaters across North America this Christmas.
WATCH: What do Priyanka Chopra's Hollywood Co-stars think of her?
LOS ANGELES (Diya TV) — Diya TV hit the pink carpet to talk with Priyanka Chopra about her role in the new rom-com Isn't it Romantic. While we were there, we also spoke with her co-stars to see what they had to say about working with her.

Kenneth High contributed to this report.