Cupertino Chamber celebrates 13th annual Diwali Mela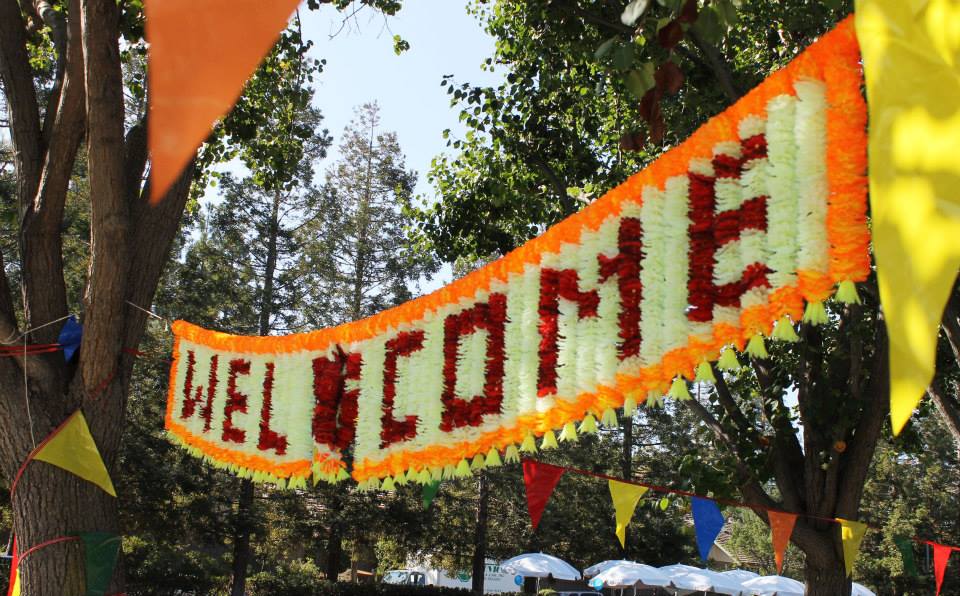 CUPERTINO, Calif. — Thousands of Indian Americans ascended upon Cupertino's Memorial Park for the 13th Diwali Mela celebration, held annually by the city's Chamber of Commerce.
A handful of the South Bay's politicians also partook in the "Festival of Lights" gathering, including Cupertino Mayor Rod Sinks and Vice Mayor Barry Chang. California state Senator Jim Beall, Assembly members Evan Low, Nora Campos and Kansen Chu were present along with San Jose City Council members Chappie Jones and Ash Kalra. Consul General of India-San Francisco Ashok Venkatesan was present as well.
Councilman Karla spoke at the event with DiyaTv, and opined his appreciation for the festivals' draw to the masses—especially those who are not of Indian descent.
"I love the fact that those who aren't South Asian, those that aren't celebrators of Diwali come here to learn more about the celebration," Karla said. "But they also learn more about our culture, and that's a wonderful thing."
The yearly event is put on by the Cupertino Chamber of Commerce and its Asian American Business Council—Cupertino City Councilman Savita Vaidyanathan and Chamber CEO Anjali Kausar, along with the aforementioned guests, began the festival by lighting the ceremonial lamps. For the diverse crowd, the accommodations featured games and rides for children, and shopping for the adults, showcased with traditional items of clothing and jewelry available for purchase. To satisfy revelers appetites, specialties from caterers such as Bombay to Goa, Ananda Bhawan, and Whole Foods were serving their respective delicacies.
The celebration of Diwali stretched from one coast, to another, for the third consecutive year—the National Library of Congress hosted an event of its own, with a keynote address delivered by Rep. Nancy Pelosi, D-Calif. More than 1,200 were present for the celebration, including over 50 members of Congress.
"It is my pleasure to be with all of you, as we celebrate the Festival of Lights," Pelosi said.
The event is a surefire sign of Indian Americans growth in the nation's capital, said Sen. Dan Sullivan, R-Alaska.
"You have a community that is working hard, becoming successful, taking care of their families, and then giving back to their community," Sullivan said at the event. "That's what America has stood for from generation to generation."
Pharma exec John Kapoor gets 66 month prison sentence
BOSTON (Diya TV)  — Former billionaire CEO John Kapoor was sentenced to 66 months in prison, the culmination of a criminal trial in Boston resulting in the first successful prosecution of a pharmaceutical executive tied to the opioid epidemic. The 76-year-old founder of Insys Therapeutics made the potent opioid painkiller Subsys.
Senators reconvened in the Capitol for the third day of President Trump's impeachment trial. House Democrats argued the president abused his power by pressuring Ukraine for his own personal gain, often playing video of Trump speaking publicly to make their point.
Pakistani Prime Minister Imran Khan at the World Economic Forum in Davos said Osama bin Laden was able to find refuge in Pakistan because groups like Al Qaeda were viewed as "heroes" rather than terrorists. In May 2011, bin Laden was killed by US Special Forces in Pakistan, near one of their military bases.
India is considering incentives to woo Apple and Samsung's suppliers to open factories in the country.
Ravi Kapur contributed to this report.
Tulsi Gabbard sues Hillary Clinton for defamation
WASHINGTON (Diya TV)  — Congresswoman Tulsi Gabbard announced she is suing former First Lady Hillary Clinton for defamation. Gabbard was once Vice Chair of the Democratic Party, but stepped down when she decided to publicly endorse Senator Bernie Sanders for President in 2016. Gabbard says she's been smeared since making that decision by Clinton and her network of supporters.
The Republican-led Senate rejected all 11 Democratic-proposed amendments en route to approving the rules for the impeachment trial of President Trump. The war of words between the two sides got so nasty at one point, Supreme Court Chief Justice John Roberts asked them all to bite their tongues.
Bollywood actress Deepika Padukone was honored with a Crystal Award at the opening session of the World Economic Forum's 2020 annual meeting in Davos, Switzerland. 
The founder of The Live Love Laugh Foundation, Padukone was celebrated for leadership that inspires inclusive and sustainable change.
And for the first time, the Sikh community in the U.S. will be counted as a separate ethnic group in the 2020 US census.
Ravi Kapur contributed to this report.
Jayapal endorses Sanders for president
NEW DELHI (Diya TV)  — Seattle Congresswoman Pramila Jayapal announced she will be supporting Bernie Sanders efforts to win the Democratic nomination. Jayapal joins Congressman Ro Khanna & California Assemblymember Ash Kalra among prominent Indian American politicians publicly endorsing Sanders.
Democrats & Republicans are battling in the Senate to set rules for President Trump's impeachment trial.
After much debate, thanks to a documentary by Comedian Hari Kondabolu, Simpsons Actor Hank Azaria said he will no longer voice the character known as Apu. There's no word yet on whether the character will continue on the long running animated series.
Two NFL stalwarts will do battle in Miami in Super Bowl 54. The 49ers and Chiefs feature the league's best running & best passing offenses in a matchup that pits one of the youngest coaches in the NFL in the 49ers Kyle Shanahan against one the league's veterans in the Chiefs Andy Reid.
Fitness platform ClassPass raised $285 million in funding from investors making the company the latest female-founded startup to reach a $1 billion unicorn valuation.
Founded in 2013 by Payal Kadakia, ClassPass raised the mega-round to accelerate its international expansion.
Ravi Kapur contributed to this report.